The best way to combat a bush fire, no matter what type of rural property you own or manage, is to develop a bush fire safety plan before a dangerous fire event occurs. Many people mistakenly think that a bush fire will never happen to them or that a fire truck will always be available to help put out a fire on their farm, homestead, home or other type of rural property. The fact is, there will always be more properties than available fire trucks, so the best course of action is to develop a viable plan and stick to it when a bush fire approaches. Great tips here https://www.fcfnational.com.au/sunshine-coast/real-estate-agency-consider-regular-fire-inspection.
Myths About Brush Fires
Aside from thinking that a brush fire cannot happen to you, believing that your buildings won't burn if they have a brick facade is also a dangerous misconception, as is thinking that your house is not in danger if the fire is not in the immediate vicinity. Embers from bush fires many kilometres away are the leading cause of house fires in the bush. Make sure that your buildings are properly prepared hours before the fire gets close.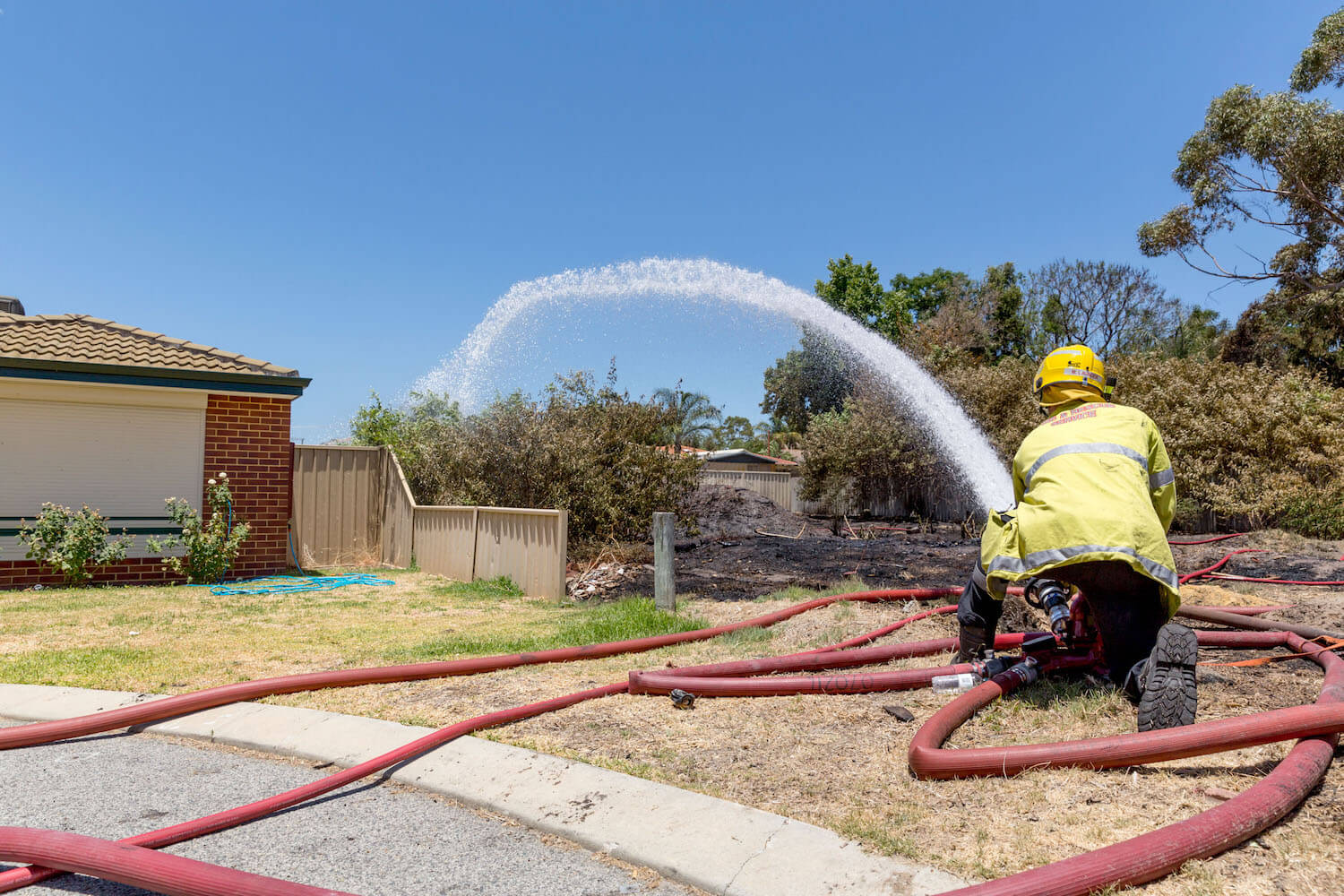 Although dousing your roof with water is one of the best precautions you can take, never douse while standing on top of the roof. Always fill your gutters and douse the roof from a safe vantage point. Similarly, fill your bathtubs ad sinks with water ahead of time in case water supply gets cut off. You can use this water to put out spot fires that may start from flying embers.
A bush fire won't cause your house to explode. What will cause your house to explode are combustibles that are inside or underneath the building. Make sure that any items that may explode are placed well away from buildings.
Even if you have many roadways leading away from your property, don't wait until the last minute to leave. Smoke from bush fires can greatly reduce visibility and can leave you trapped.

Photo Credit: shelbycountyreporter.com
Develop Your Bush Fire Plan
A good bush fire safety plan will consider different scenarios and plan for each. Also, your plan is unique to your situation and will be different than those of your neighbours. Make sure that everyone who lives or works on your property understands what they need to do when a bush fire threatens.
Understanding your level of risk is important when devising your plan. Areas at risk include buildings that are close to bush, properties that border grasslands, coastal areas near scrub, farms and paddocks and even buildings on hills as fire travels fast to higher elevations.
When developing your plan, it is important to discuss roles and exits strategies with everyone involved. Assessing potential hazards on your property, including excessive bush or tree branches near building is another essential element. Make an action checklist and ensure all points are followed for preparation and when a bush fire threatens. Finally, be aware of the bush fire threat levels and monitor media reports when a threat is imminent.