Fire Hydrants
Posted on 28 May 2019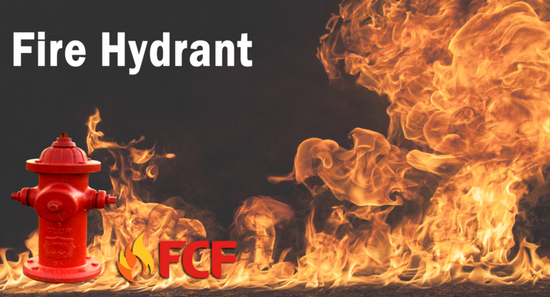 Hydrants are valves that deliver a large amount of water. There are different types of hydrants for different purposes. But the most common and visible of all are the fire hydrants. A fire hydrant connects the firefighters into a water supply. It is an important component of active fire protection. Fire hydrants commonly consist of two pieces, one above and another below ground. What is above ground is the head part. This has the control valve nut and hose ports. While the barrel, the valve and the elbow that connects the hydrant to the water main are seen below ground. A two piece hydrant normally have two hose ports and one steamer port. The steamer line is a big hose that goes directly into the fire engine's pumper. The hydrants are driven by a fail safe principle. A positive downward pressure is needed to open the valve.
Fire hydrants are commonly dry barrel. This means the hydrant above the valve remains dry when not in use. This purpose of this design is not only to avoid freezing in cold areas, but also to prevent and reduce corrosion inside and leakage from the head. Another type is the wet barrel. In this design, the hydrant is directly connected to a pressurized water source. Unlike the dry barrel, the upper section of the hydrant is always filled with water and each outlet has its own valve.
According to the Building Code of Australia, Fire hydrants must be installed in buildings where the total floor area including the basements, plant rooms and mezzanine floors of the building exceeds 500 square meters. Also, fire hydrants can only be used by trained officers of the local fire brigade and should not be used by the occupants of the building. A fire hydrant system must be provided to facilitate the needs of a fire brigade to take action on fire fighting operations and fire hazards.
Like other Fire Protection Equipment, fire hydrants need a regular maintenance and inspection. This is to ensure that it is at its best condition. Fire hydrant flow tests determine the flow rate and pressure are sufficient to provide water in case of fire breakouts.
Are you prepared for an emergency? Contact FCF and have your home, office or industrial premises assessed. We service throughout Australia offering a complete fire protection service including supply, installation, testing, servicing and maintenance. When it comes to protecting your family, staff, customers and property from fire, FCF has the right advice, products and services.