AS 1851 FIRE SAFETY
Posted on 8 May 2019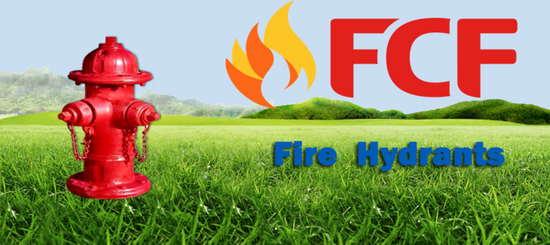 AS 1851 (stands for Australian Standards 1851) is a set of rules and regulations that ensure building owners are compliant in meeting the safety standards imposed on fire protection systems. These rules and regulations help to ensure all state and Occupational Health & Safety rules are met so the building owner can be sure they are in compliance with all applicable laws.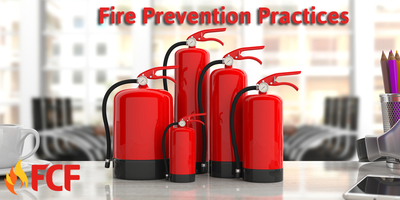 AS 1851 sets the standards for all inspectors, contractors, regulators and business owners in testing, surveying and performing maintenance on fire protection systems. With these guidelines, business owners can be sure their fire safety equipment meets the state standards for installation and design of the system. With a yearly test and survey, the equipment can be properly checked to ensure it performs as it should. Call 1300 323 753 or complete our enquiry form to request a free consultation from your local FCF office.
Other Terms Used for AS 1851:
Australian Standards AS1851
Australian Standard AS 1851 2012
Maintenance Requirements
These regulations pertain to not only the amount and type of fire safety equipment available but also to maintenance and replacement of equipment in order to assure reliability and effectiveness. All business owners are required to comply with these standards under penalty of law. Business owners must assure an adequate number of fire extinguishers and safety equipment is available as well as reliable escape routes should certain exits be blocked. Though some states enforce a slightly different standard it is widely believed that AS1851 and its new additions will soon be accepted as a national standard soon.
There is a wide range of fire protection equipment used in a single building to maintain fire safety standards. Hose reels, extinguishers, fire doors, smoke and gas vents, smoke alarms, monitoring systems, and sprinklers are just part of the list of equipment used in a typical building. Each and every one of these items must be inspected in order to assure compliance with AS1851. It's important to read the fine print on AS1851-2012 to make sure compliance is absolute or there could be some hefty fines to deal with. Hopefully, there is never a need for fire blankets and extinguishers to be used but if there is a need it's important to know that everyone has the equipment they need to make a hasty yet safe escape.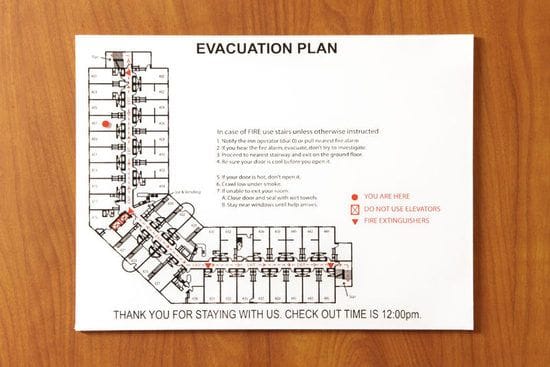 What Does AS 1851 Cover
The AS 1851 has been routinely modified since it was first introduced. The full revised version now covers these areas of fire protection and safety:
Extinguishers and blankets (including wheeled extinguishers)
Hose reels
Sprinklers
Venting for smoke and heat
Fire and smoke management
Fire doorsets
Fire alarms
Lay flat hose
EWIS
Halon 1301
Gaseous
Pumpsets
Pyrogen aerosols
Fire monitoring systems
Smoke alarms
Water mist
Evacuation
What Does AS 1851 Say About Fire Equipment Maintenance?
AS 1851 lays out a systematic four-stage approach to maintaining and inspecting fire equipment to ensure it is compliant with all applicable laws and is in good working order that will last until the next year's inspection. This four-stage approach must be used by all building owners, inspectors, and surveyors:
The first stage in the process covers the requirements for inspection as set forth by the equipment sections in the AS 1851. Each area of the checklist must be carefully inspected to ensure it meets the required standards.
The second stage covers how to keep the records for each inspection carried out. The AS 1851 is very clear on what information will need to be documented and how it needs to be documented.


When any failures of fire equipment testing have occurred, stage three instructs how these need to be reported and rectified. An activity report is processed which reports all of the areas that need to be rectified.
Once all of these steps have been conducted, the annual condition report can be drawn up. This report contains all of the findings of the inspection and any rectification that has been conducted.
Frequency Standards
The main goal of the AS 1851 maintenance of fire protection systems and equipment is to review the basics and standards of frequency. This specifically states when and how standards should be met. It covers all the details, including water storage, electric and diesel pumps, and alarm systems. Specifically, electric and diesel pumps are reviewed every 30 days. The fire hydrant system is complex and review standards dictate a review once every six months.
The alarm system needs to be reviewed once every 30 days as well. The text breaks this down further by stating that emergency warning alarms are to be reviewed every month. Smoke and heat alarms only require an inspection every six months.
These are all legally authorized minimums for monitoring and review. The Occupational Health & Safety Board has continually supported the as1851 as the premier document of fire safety and review in Australia.
A good business owner knows that in order to keep employees productive they need to keep employees happy. One of the best ways to keep employees happy is to make sure they know their employer cares about them. This could be done with incentives, paid time off, or by making sure everyone on the property is safe when an emergency arises. Fire safety compliance is a major part of workplace safety and in order to assure compliance AS 1851 is strictly enforced. This allows employers to offer the safest workplace possible and even add value to some property or buildings.
The History of AS 1851
The AS1851 is an influential text in fire safety. It is the holy grail of fire protection and safety measures that have been adopted by nearly all stations throughout Australia. The Occupational Health & Safety Board has vouched for all iterations of the text throughout its nearly 30 years in circulation. The text has been through a lot of evolutions, and the standards have also steadily been adjusted.
The Past Decade of AS 1851
The first iteration of the as1851 launched in 1989, and nearly every after a different version of the safety manual was published. The last 10 years have seen a reinvention in how the content is disbursed and presented. The various volumes separated content by the group and title. For example, 1995 saw the publishing of an iteration on extinguishers and blankets, while the same year saw a version covering hose reels. This was a common standard throughout the 90s. As of a number of years ago, these various versions have been formulated and re-designated into one larger text. This single revised text is now the way all as1851 text is presented now.
How is AS1851 Applied In Each Australian State?
As of now, there are no mandatory requirements for using a specific AS 1851 version in Australian Capital Territory. Previous versions from 2005 and 2012 are both acceptable for testing and maintenance guidelines. Visit our Fire Protection Canberra website for more information on how we can help your Canberra business stay fire safe.
The standards for New South Wales are system compatibility based instead of maintenance based. Previous AS 1851 versions may be used as long as the documentation is carried out under EPA 2000 standards. Our Fire Safety Equipment Sydney page contains more information about fire safety for your Sydney business.
The Northern Territory has a variation to the first section of the AS 1851 and allows for earlier versions to be used for compliance.
Queensland's codes and regulations would need to be changed before they could adopt the use of the 2012 version. For now, they are using older versions from AS 1851 to AS1851-2005. We can help businesses right across Queensland stay compliant and Fire Safe. Read more about Fire Systems Queensland and other Fire Protection Services to all parts of Queensland.
South Australia Buildings in this state must meet the requirements of the AS 76 which lists older versions of the AS 1851 from 2005 and older. Our service can supply South Australian Business with Adelaide Fire Extinguishers and other Fire Protection equipment to ensure full compliance.
Tasmania adopted AS 1851-2012 in 2013 through The Building Act of 2000. Read more about Fire Safety for Tasmanian Businesses.
Victoria AS 1851-2005 can only be used when it was specified on the Building Occupancy Permit or if the building was built before 1994. Changes will need to be made for the new AS 1851 versions to be adopted. Read more about Fire Equipment Maintenance Melbourne to see how FCF Fire and Electrical can help your Victorian Business stay fire safe. Western Australia There are currently no rules and regulations on which AS 1851 version must be used. However, business owners may still be liable if they don't properly install and maintain Perth fire fighting equipment in their business premises.
How to Meet or Exceed Fire Safety Standards
Most business owners aren't equipped to deal with fire safety issues. What a business owner should be worrying about is their business. Obviously, fire safety is still a concern but it's best to leave those concerns to those who are qualified. Working with a contractor to assure compliance with safety standards is often the most beneficial arrangement. Professional contractors hired to install equipment guarantee their work, which is a big help to any business owner. Leaving things up to chance is no way to run a business. Providers such as FCF Fire and Electrical are waiting to help business owners meet the latest fire safety requirements and avoid fines or injuries due to fire.
Fire safety is nothing to be lax about. It is critical that everyone in the building has the tools they need to safely exit a burning building. Without proper equipment injuries and even death could occur. All it takes is an afternoon with an inspector to make sure each and every piece of equipment is ready for use and possibly improve the overall value of the property. Now is the perfect time to call a local service provider and make sure everything is ready for the latest safety standards and regulations. With a little help, any business owner can get the help they need in order to assure compliance and hopefully prevent harm to employees or visitors.
Call 1300 323 753 or complete our enquiry form to request a free consultation from your local FCF office.