Medical Fire Equipment Checklist For Medical Centres
Posted on 7 May 2019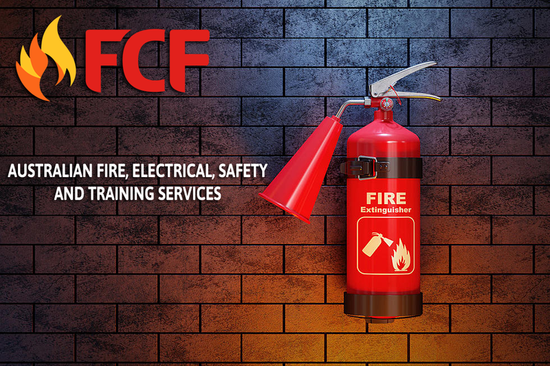 Fire safety in health care facilities should not be taken lightly. In fact, the worse part about fighting fire is that it always comes without a warning. Dealing with this calls for professional advice and safety practices. One of them is installing the necessary fire equipment for your medical centre. When planning for installation, make sure to use this Medical Fire Equipment Checklist as your guide.

This piece of equipment is certainly a reliable fire suppressor. It is light-weight, conveniently weighing not more than 23kg and lives up to its portability. Use this for the early stages of fire while it is still controllable. Installation requires many of these in visible and accessible spots around fire-prone areas making it essential to the Medical Fire Equipment Checklist.

Evacuation Lighting Systems
Safety practices in evacuation sites are implemented by the Building Control Authority through the installation of proper lighting systems. Vacating to safety should be made more convenient with the help of an evacuation lighting system. Emergency lighting serves as both a guide to safety and a backup when a power outage occurs in the event of a fire.
Exit Signs
In line with the evacuation lighting system, exit signs are crucial installations that easily direct occupants to safety. When undergoing assessments, some establishments fail the fire safety test simply because of erroneous signage. Such faults have resulted in confusion showing exit signs together with door labels saying "staff only" or exit signs pointing to the wrong direction.
Though these are located outside the building, fire hydrants are still a building manager's concern especially when healthcare is prone to catching wildfires. These fire suppression systems guarantee better performance. Make sure you include them in your medical center fire safety plan.
Fire Alarm Panels
Fire alarm panels work as a smart system by reading signals from detectors and responding to fire immediately. Depending on the type of warning/alarm, these systems respond with a corresponding message. Besides these advantages, it is compulsory for medical centres to have them.
When dealing with fires caught on clothing, fire blankets are your best bet. Its non-flammable material works as thermal barriers by smothering the flame. It is usually recommended for Class F fires or flames caused by gasses like butane and methane.
Fire Detectors And Alarms
These systems are designed to automatically warn building occupants once a fire breaks out. Fire detectors usually detect smoke, heat or flames and communicate with alarms to sound off. The moment a fire breaks out down to fighting fire, is a crucial process involving well-planned fire evacuation procedures, and these fire detectors and alarms play a big role in shortening the process and decreasing damages. More importantly, these systems are usually monitored by the fire brigade, giving ample time to evacuate everyone.

If you are just putting up your own medical facility or looking towards updating your fire safety equipment, do not hesitate to contact a professional fire safety technician. This Medical Fire Equipment Checklist should assist you in creating your own