Fire Blankets
Posted on 10 May 2019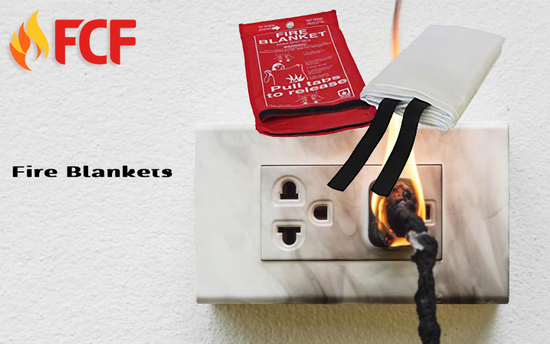 Every homeowner should consider having a fire blanket somewhere in their home. After all, you never know when it will be needed. Of course, it is important to make sure that it is out of the way when it is not being used. This way, it will be in good condition in those emergency situations. Below is some more information regarding Fire Blankets.
Get Familiar With Your Fire Blanket
If there is a fire blanket already installed in your home or office it is good to familiarise yourself with it. Take the blanket out of the package and learn more about what you are dealing with. This way, you will have a visual idea regarding the size of the blanket. After looking at it, go ahead and place it back in the package as you found it.
Frequently Asked Questions

Where Do I Store A Fire Blanket

This is something that is generally going to come in a plastic wrap. Leave it inside the plastic where it can stay dry. Make sure that it is stored in a convenient location where it is out of the way of the kids. If this blanket is to be used in the home, the kitchen is always the best place to store the blanket. After all, this is where there is most likely to be a fire.
Never store the blanket near the stove. After all, this is where the fire will normally originate. Instead, store the blanket near the entrance to the kitchen. This way, you can get the blanket when coming into the kitchen and you will be near the entryway if there is no other option except to vacate. Always know where to store a fire blanket before it's too late.

When Do I Use A Fire Blanket

Fire blankets are to be used in a fire. They are especially helpful for Class F Fires. These fires are typically caused by cooking fat oils. These types of fires should not be doused with water. Instead, a fire blanket is the ideal solution to put out the fire.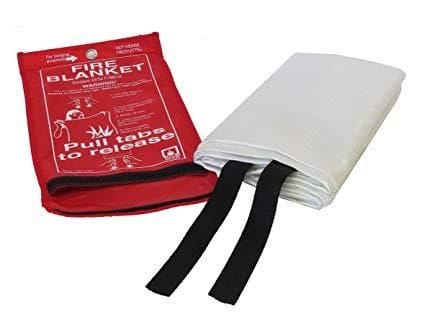 Another scenario where a fire blanket can be used is on clothes. When the clothes an individual is wearing catches fire it is critical that the flames are safely doused. A fire blanket provides a great solution to this situation and should be used in these situations. Wrap the blanket around the individual to smother the fire and put it out.
Fire blanket instructions show us that the main two uses for the blanket is a cooking (class F) fire, or when an individual's clothes are on fire.

Another excellent way that you may consider using this for is someone who needs to be transported. Maybe there has been a fire in the house and someone needs out. The blanket is strong enough to carry someone either by putting them on the blanket and dragging them out the door or by using another person who can help to lift the blanket with the person to safety.
In the case of a fire and where safe, get as close to the fire as possible to place the blanket over the top the fire. If you were to throw the blanket on top of the fire, there is a good chance that it would not land where it would be necessary to take care of the problem. Remember that fire blankets are only suited to small fires. Ideally, fire blankets stop small fires from becoming large. If there are explosion hazards near the fire such as gas bottles evacuate the area immediately and call emergency services.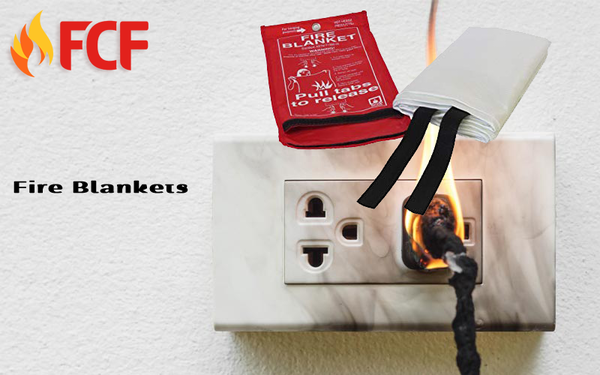 Is A Fire Blanket Good For Public Areas

This is something that should be considered in public places. If you are a school bus driver, this is definitely a good idea. If you are a school teacher, it wouldn't hurt to have something such as this in the classroom. One thing is for certain when a fire is involved, it is very important to act quickly.

A readily accessible fire blanket is very important for the safety of all.

If it is used properly, this is something that could easily save the life of someone else. A fire blanket is a one-time investment that could easily save the life of yourself or even a family member. It is made of a material that is not flammable. It is important to replace the fire blanket if it has ever been used. It is also good to have it inspected regularly.

Many people make the mistake of putting it in the top of a closet or someplace else where it is difficult to access. This is definitely something that you want to keep in a convenient place at all times. After all, you never know when a fire is going to break out and you will be in a hurry to take care of it.