Importance of Hiring a Healthcare Centre Fire Inspector
Posted on 24 April 2019
What many building owners or managers neglect is the importance of fire safety inspection. As a person holding the responsibility of the medical centre's safety, one must ask the question, How much responsibility do I have in keeping a medical centre fire-safe vs. after a fire accident in the facility? It sure does sound like the latter makes a bigger responsibility and problem. This is why it is so important to hire a
Hiring a Healthcare Centre Fire Inspector
That is why conducting regular inspections can significantly decrease the chances of a fire in the building. But before anything, whose job is it, really?
Healthcare Centre Fire Inspector is responsible for checking the efficiency of your fire safety equipment. They are licensed professionals who make sure you have adequate tools and systems that can respond to fire and protect your building occupants against possible hazards. Using the medical centre fire safety checklist, you might want to check if you already have the following: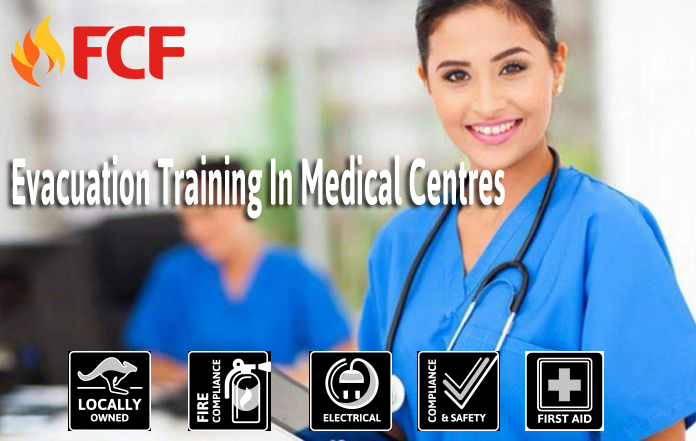 After the Healthcare Centre Fire Inspector assesses your property, he/she will provide a report showing the complete list of required updates and changes for you to follow suit.
Benefits of Hiring a Fire Inspector
It would not necessarily be a lot of work once you consider the benefits of hiring a fire inspector.
A Safe Building
Fire prevention in healthcare facilities is tantamount to a safer environment where you do not have to worry about whether your centre can respond effectively to fire incidents or not.
Better Business Operation
The success of an operating establishment is highly influenced by its capability to keep people safe within its premises. If fire occurs in the centre, people are likely to avoid going back to the place, reducing the number of patients and ultimately, affecting the business operation.
Reduced Insurance Premiums
A well-maintained fire safety system is an increase in the building's persistence to damage. Thus, it correspondingly needs fewer insurance costs. Insurance premiums will cost less for medical facilities with updated inspections and maintenance.
Regulations
The obligation to undergo building inspection is implemented by existing government rules. Under The Fire and Emergency Act Sect 27A, the classes of buildings that, because of the nature of their use or intended use, are to be inspected on a regular basis by the authorised person. The owner or occupier of the building should comply with the Healthcare Centre Fire Inspector's direction on reducing the danger by fire hazards in medical centres affecting the occupants or the property. Failure to comply will be penalised accordingly.
When you conform to Australian Standards, it means much less to worry about and much more focus on your work operations. We here at FCF can provide your centre a professional Healthcare Centre Fire Inspector who can ensure all inspections are complete.