Fire Evacuation Plan - Keep Everyone Safe
Posted by FCF on 3 May 2019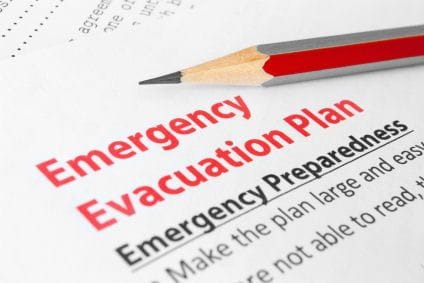 As a business owner, it's important to ensure the safety and well-being of everyone who works in the company. The best way to do this is through having well-thought-out Emergency Evacuation Plans. Of course, having them isn't enough. Everyone within the company must be aware of these plans and must know their place in the event that an emergency should arise.
Make An Emergency Fire Evacuation Plan
When a plan is being worked out, it's important to remember that in an emergency there is often panic. The plan should be straightforward and kept as simple as possible. Arrange for a meeting area off-sight of the company property. Keep in mind that there may be police, fire, and other emergency personnel on the property. Have workers meet in a safe, accessible area that is an open area not exposed to imminent threats of fire. A Fire Evacuation plan can be done here.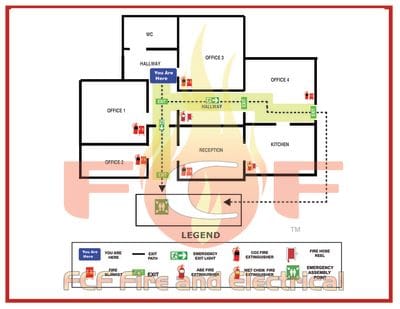 Plan different pathways for different areas of the building. This again prevents congestion. Exiting the building should be done as orderly, and quickly as possible.
Plan For Those Who Can't Immediately Leave The Building
There may be workers who must stay in the building, even during an emergency. They may have to shut down certain operations or render emergency aid to others. Keep a plan of communication in place for these workers. Also, have a plan to get them out as soon as possible. Make sure that there are clear and concise directions on what they must do, and how to do it quickly. Give these workers their own outside meeting area. This allows for a quick assessment of anyone who has not come out.
Be Sure That Emergency Alarms Can Be Heard In Every Area Of The Building
Check out the emergency system. The system should be able to be heard in every square inch of the building. It's a good idea to have flashing lights as well as a loud sound. This is especially important in areas where workers are working on loud machinery and may have earplugs in place.
Have A Readily Accessible Accounting Of All Employees
It's important to have names, addresses, and telephone numbers for everyone who works within the building. This way it's easy to get in touch with them to ask questions, or to locate them. This enables you to take account of who may be missing or in danger in an emergency. You will then be able to inform emergency services of the number of people who may be in the building and increase the chance of safety for everyone.
Practice, Practice, And Practice Some More
Set up drills to see how well the Fire Evacuation plan works. Emergencies can happen at anytime, so have drills at different times. Don't let employees know ahead of time that they're coming. Drills should be as realistic as possible.
Business Evacuation Plans should be a priority for companies of all sizes. It's always smart to be prepared. Hopefully, the plan is never needed, but having one in place provides a level of security. Coming up with a plan can seem overwhelming, but there is help available. To find expert advice for creating a fire evacuation plan for your business, contact us today.