Fire Extinguishers Lasting 5 Years
Posted by Jacob Foster on 28 February 2020
Quality seems to be a thing of the past, even in some firefighting equipment.
As a fire service technician checking and inspecting fire extinguishers to AS1851 and installing them to AS2444. I've seen some really quality portable fire extinguishers and some that just look good.
What do I mean by fire extinguishers look good?
Well, a fire extinguisher's purpose is to put out a fire but what if the fire extinguisher just doesn't work?
Some of these fire extinguishers we have pulled apart and had to be cut open with an angle grinder to see what the actual problem is. No, it wasn't the Dry Powder inside it was Rust. The fire extinguisher powder can be corrosive even to the metal cylinder that houses the firefighting agent.
The main reason fire extinguishers are now replaced and not refilled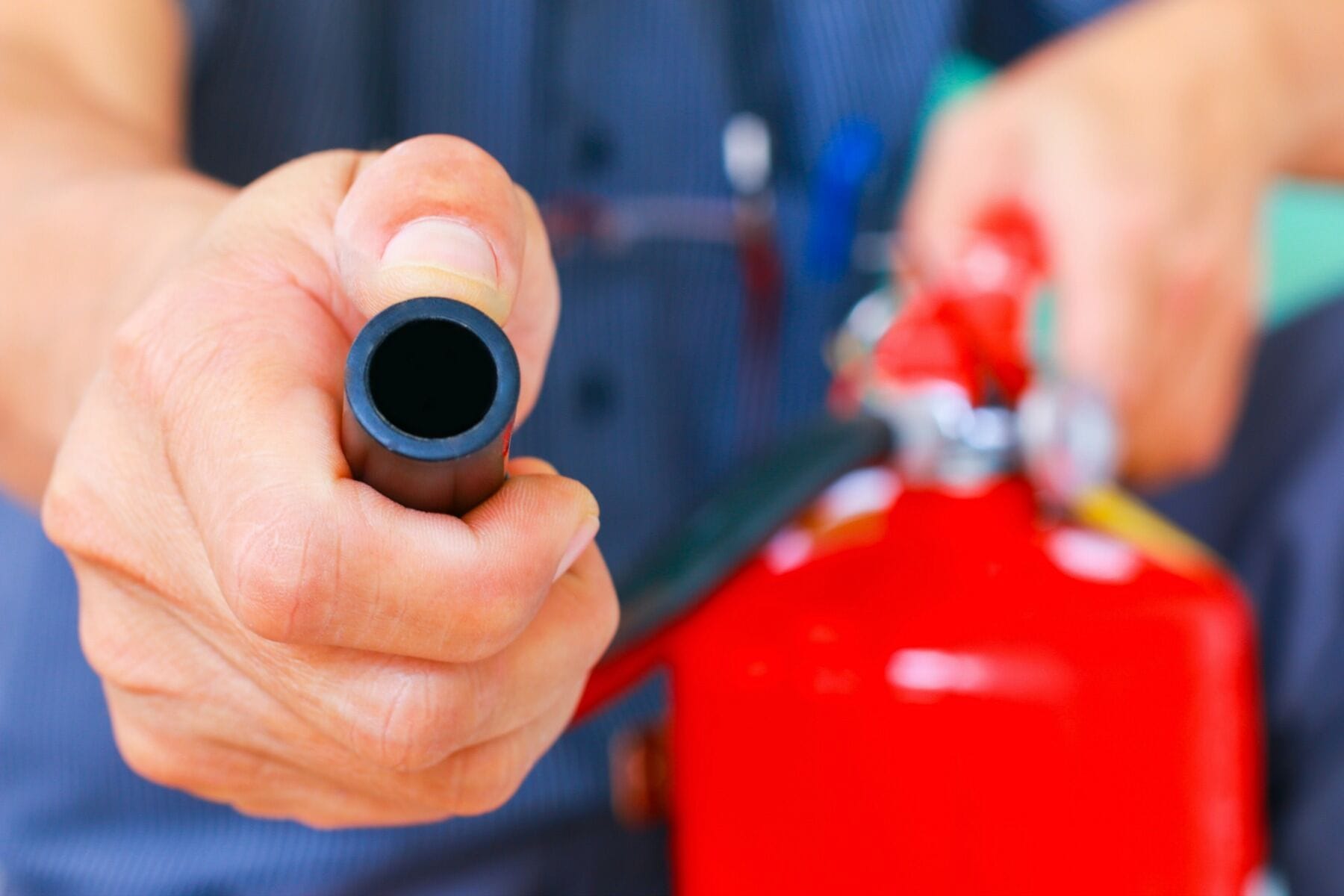 The cylinder rests on the inside and being a pressurised cylinder this isn't a great outcome when you go to fight a fire and the cylinder opens up or rust prevents the dry powder from exiting the nozzle.
With Australia being a throw-away society it was only time before some manufactures started making fire extinguishers to only last the five years before a pressure test. Now instead of filling up your old fire extinguisher after a pressure test, fire companies just replace them. This means the job that was once called a Powder Monkey (typically a young guy) has gone, thank goodness!
This is true, for the majority of fire extinguishers that are the BE or ABE type. Water, Foam, and CO2 are commonly emptied and pressure tested before being refilled and placed back into shops, retail, and all other types of business.
AS1851 states that every five years a refill and pressure test is to be complete on an ABE extinguisher. So doesn't it make sense that if the cylinder has to be replaced every five years that the warranty matches the length of time the manufacture has designed the cylinder for?
5-year Fire Extinguisher Warranty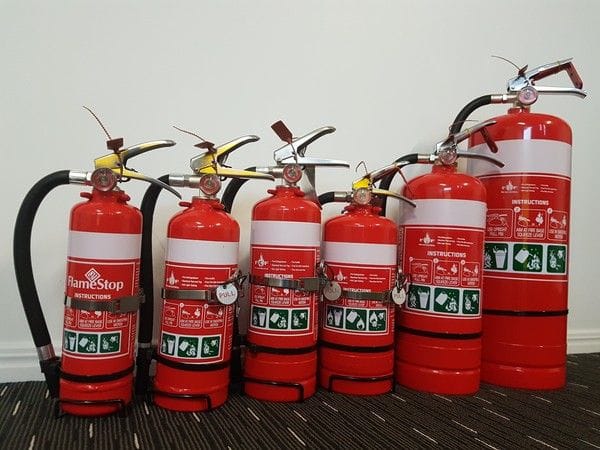 FCF back a manufacture that had ensures their product goes to the five-year mark and beyond. This type of quality fire extinguisher with FCF testing to AS1851 every 6 months as the Australian standard requests allows our clients to be in safe hands.
Why not gain a quote today from FCF online- https://www.fcfnational.com.au/self-quoting.html

Fire Equipment like fire extinguishers, exit lights, fire blankets, fire hose reels, and fire detection systems are tested to AS1851 to ensure that your staff and clients are able to save your business and themselves. Having fire equipment that's not tested carries fines in each state of Australia. The fines are nothing to pay, compared to being fire safe and having your fire equipment tested.

Go Team FCF Fire & Electrical!
Useful links for your business;
Fire Training Online/ VR or Class Room visit- https://firetrainingonline.fcfnational.com.au/
Evacuation Diagrams from $25 visit- https://fireevacdiagrams.fcfnational.com.au/
Find a local owner-operator near you- Mackay, Rockhampton, Hervey Bay, Sunshine Coast, Brisbane, Gold Coast, Toowoomba, Sydney, Wollongong, Melbourne, Adelaide, Tasmania plus more check out www.fcfnational.com.au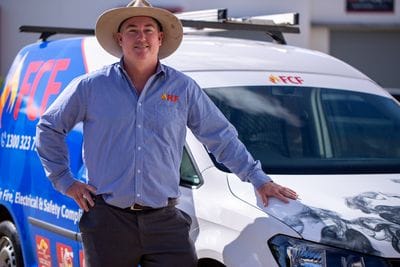 Jacob Foster
Electrical Contractor- Fire Certifier- Diploma in Franchising- CEO of FCF
Jacob Foster has over 15 years' experience as a Fire Professional and even longer as an electrician. Starting FCF in 2008 at the beginning of the GFC Jacob has seen tough times for clients and focused on delivering affordable fire protection services to meet state legislation. Going onto help families start their own business and continues to train all fire technicians across various levels to meet the FCF Standard. With International awards and local recognition FCF is an Industry Leader, find out more at https://www.firesafetyfranchise.com.au/how-fcf-started.html

Author:
Jacob Foster