Your Electrical Career: How to Amplify your Career as an Electrician Through Electrical Franchise
Posted by FCF on 26 June 2019
As electricians, we have different choices after the end of our apprenticeship, like communication, electrical engineer or the fire industry to name a few. Luck would have it that I found myself in the fire industry after finishing my trade. After all the joking had ended about just changing 9-volt batteries my eyes opened to how large the fire industry is in Australia. Particularly the additional skills I could gain with ease. Now as a business owner the routine maintenance is what interests me as my cash flow is fairly stable compared to my former employers who only focused on electrical works. The fire industry works on seeing your clients minimum twice a year or 12 plus times a year, with testing, repairs, maintenance, installation and repeat depending on their assets.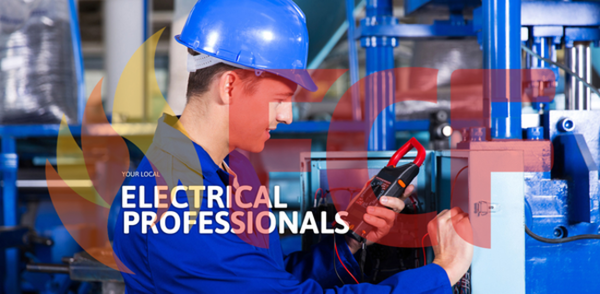 Having worked as a subcontractor in the electrical and fire industry the ease to jump between standards as an electrician was a bonus. AS1851 (2012) changed the field as following and meeting legislative requirements was made easier to follow with each test required placed into a table. Having trained several electricians and non-electricians on the fire standards, I find that electricians pick up the AS1851 and supporting standards with ease.

Our company is FCF Fire & Electrical and we have created electrical franchise opportunities, a pathway for fellow electricians to transition from a highly competitive market to a market with less competition, higher margins, routine workflow and systems designed to lessen work time in the office. For example, pre-builds that as a field technician fails an item the system recognises the requirements to quote and builds the quote for your approval. Thinking smarter and working less in the office means more income.
Electricians have an advantage due to being able to transition from their standards knowledge base into the fire standards. As an electrician, these skills remove the need to hire licenced contractors for some of the works such as Exit and emergency lighting repairs and hydrant head replacements. Keeping more money in your pocket. Having physical skills and doing day to day tasks also assists in electrical safety checks, hanging fire extinguishers, mounting Fire Alarm Systems.
Why Choose an FCF Fire, Electrical & Safety Compliance Franchise?
First to Franchise the Fire Industry
Recurring work
Internationally recognized
Custom-built cloud-based Software Systems
Fully Licenced Fire Certifiers in the Support Team
More Services Offered than other Fire Safety Franchises
Large Territories that have the potential for seven-figure turn-over
Quality Training Programs & access to Study Groups
Exclusive Five Year Warranties
Access approved Business Mentors
Alliances with Industry Experts
Full Time National Clients support staff
Scalable business
Culture in fellow franchisees
WE ARE THE INDUSTRY LEADERS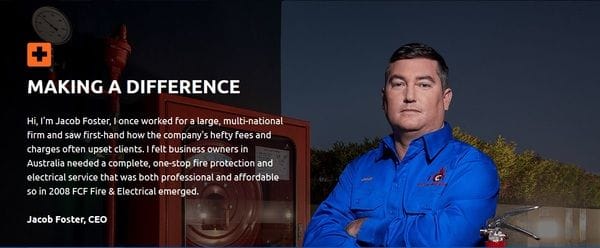 Training and Support
Running a business of any type requires new knowledge and a great skill set. However with technology advancing at the current rate and expected to gain more momentum in the coming decade, running a business and staying on top of advances as an individual will become more difficult. FCF has multiple experts in Marketing, Accounts, Fire Safety, Electrical and our biggest asset - our people from our junior staff, tradespeople, franchisees, support team, and senior staff. At FCF Fire & Electrical, you're in business for yourself just not by yourself.
Process of Becoming a Franchisee
Taking a step in the right direction always begins with an investigation. Personally, I like to help and develop FCF businesses and build strong professional relationships that have a positive outcome for all.
1. Initial inquiry with basic information
2. Receive an information pack
3. Talk with CEO in a phone conversation
4. Formal application
5. Video presentation into our system and franchisees
6. Discovery Day- Meet the team and see in-depth the opportunity
7. Legal Disclosure and Due Diligence
8. FCF Training College
9. Equipment and Stock Ordering
10. Marketing Start
11. Official launch day - Day One
12. Ongoing Support
FCF encourages you to contact our franchisees through our website. Please be mindful that everyone is running a business and it is best to organise a time you're both free.
Looking forward to hearing from you soon.