School Fire Safety & Prevention Checklists
Posted by FCF on 11 April 2019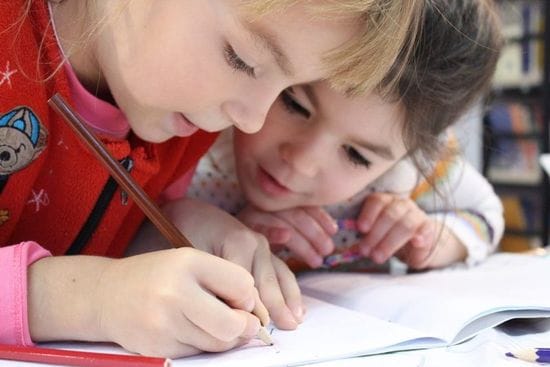 Fire safety is extremely important, particularly in schools where there are young kids, who aren't capable of defending themselves against such circumstances. Apart from fire maintenance, which is an important component of Prevention Checklists, safety issues are a constant concern for school officials since there are lots of different items to think about to make sure that school buildings are actually fireproof.
In order to keep unsightly things from happening, Prevention Checklists are the key so schools must establish a fire safety plan. If there are sufficient preventive measures in place, and if there is full control of the potential hazards, fire safety in school is a pretty manageable matter.
What To Do In Case Of Fire
Establish a fire safety plan.
Create Prevention Checklists.
Evacuate students in immediate danger.
Sound the alarm.
Perform any fire drill duties assigned to you.
Fight the fire with the proper equipment only if you are not putting yourself or anyone else in danger. DO NOT FIGHT the fire if it is spreading rapidly or blocking your exit. If you do not know how to use the fire equipment, leave the building immediately.
Close room doors and hallway doors to prevent air movement and the spread of smoke.
DO NOT PANIC. Advise students that the fire plan is in operation and remain calm. Your confidence and judgment is extremely important and will prevent panic.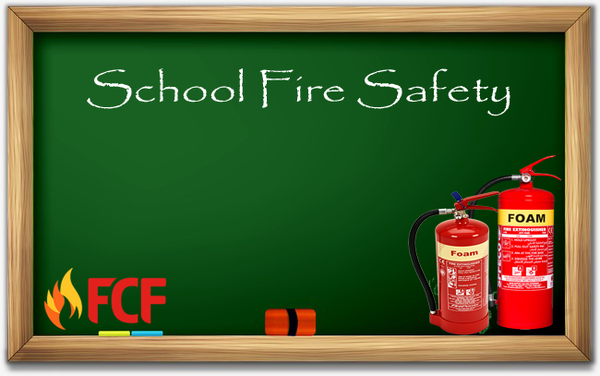 Fire Drills
Always take school fire drills seriously, and evacuate the school when the alarm sounds.
Hold fire drills on a regular basis.
Ensure that school employees know how to evacuate their work areas and perform their fire drill duties in an emergency.
Always sound the alarm at the first sign of smoke or fire.
Be familiar with the location of the nearest fire alarm and extinguisher.
Learn how to operate fire extinguishers, fire blankets, and fire hoses.
Classrooms
Keep combustible material away from heaters.
Clearly, mark the evacuation route on the school floor plan, and place it adjacent to the classroom door.
Check electrical appliances and cords regularly, and disconnect appliances where practical.
Keep all doorways clear.
Dispose of trash daily.
Protect all unused outlets in kindergarten and pre-school nurseries with safety plugs.
Do not use candles or similar open flames in classrooms.
Laboratories
Store flammable liquids properly and dispense them from an approved safety container.
Avoid storing incompatible chemicals next to each other as interaction may occur and cause a fire or explosion.
Survey chemicals annually and discard any that are obsolete or show signs of decomposition.
Order and store the minimum supply necessary.
Clean up spills immediately.
Repair all electrical hazards and avoid overloading outlets.
Dispose trash regularly and in a proper manner.
Gymnasium/Auditorium
Check emergency lighting monthly.
Keep all doorways clear.
Keep exit lights in working order.
Extension cords should not be used as a replacement for permanent wiring.
Kitchen
Keep all cooking equipment, hoods, filters, and ducts free of grease accumulation.
Clean up spills immediately.
Do not allow garbage to accumulate.
Regularly clean lint traps on dryers and filters on vents, fans, and air conditioners.
Office And Storage Areas
Avoid overloading electrical outlets and keep wiring away from doorways, windows, or under carpeting.
Carefully store and handle cleaning compounds and polishes (they often give off flammable vapours).
Ensure general order and cleanliness in storage rooms.
Halls And Doorways
Identify exits with lighted exit signs and keep them unobstructed.
Avoid wedging open hallway doors.
Check emergency lighting every month to ensure it is in proper working order.
Test fire doors regularly to make certain that the doors do not jam and that the hardware is not detached.
It's the school's duty to keep everybody educated about fire safety and Prevention Checklists. Education is a really crucial part of the program. Even when schools are actually kept well maintained against the typical risks and well equipped with fire safety equipment, none of those will matter if the crowd inside the building goes into a panic.
Lastly, Effective school prevention checklists will only be good enough if proper fire safety equipment and training are placed into the equation. School buildings must be well provided for with firewalls, emergency exits, fire hydrant systems, smoke alarms, and daylight detention sensors among others.