Finding a Fire Protection Equipment Supplier That Cares
Posted by Jacob Foster on 2 April 2020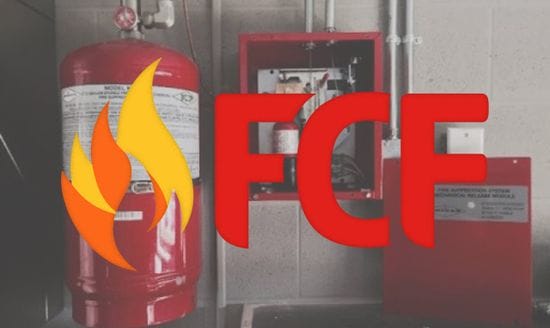 Why do you need a fire business to care about your business?
Put simply if the fire company doesn't point out your obligations by law you could end up with a fine or in deep strife.
Plenty of fire protection equipment supplier, especially fire extinguisher cowboys run in out of a business and barely touch the tag on the fire extinguisher.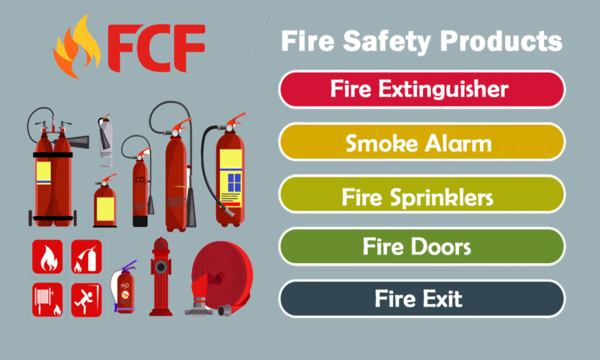 A well-trained technician will confirm the correct unit for use, clean the unit, and check clearance, pressure inspection, and clear out nozzle and more. It seems simple when a cowboy comes in however a fire technician who is a fire service professional will do all the obligations required for testing a fire extinguisher and also check for other legislated requirements that many business owners miss or don't understand that the fire equipment requires testing. Examples that apply to many businesses;
Evac Plans

Smoke Alarm Testing

Smoke Detector testing (yes these are different)

Plus more
Testing to all the different standards that apply ensure that if your equipment is required, then FCF Fire & Electrical will help ensure it remains in working condition for that fire event.
A great fire service provider will ensure that you stay on top of the legislation changes. But a Super Fire Service Provider will make sure that you only use good products that will save you money.
An example is exit lights, they aren't cheap or actually these days they can be. However, a provider that buys your exit lights at a wholesaler and receives a free esky, normally isn't putting your interests in front of mind.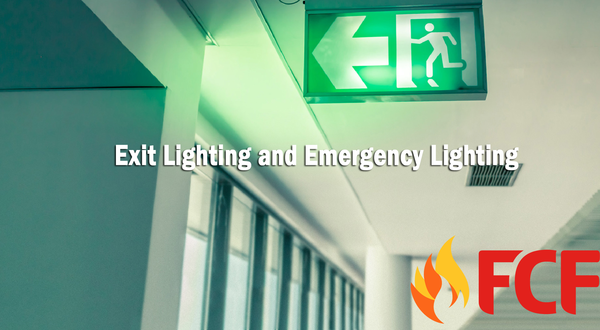 Let's see, a cheap exit light is $140 (installed) which will last between 1 to 3 years
An FCF approved exit light is $190 (installed) and comes with a five-year warranty.
Given that over five years your lights are tested every six months which equals 10 tests. The better quality light doesn't require replacement once, twice or even three times to the FCF 5 Year Model.
A Super Provider only wants to help you comply with fire requirements and also save you money.
See a comparison quote for your fire services online or we come to you at - https://www.fcfnational.com.au/self-quoting.html
Go Team FCF Fire & Electrical
Useful links for your business;
Fire Training Online/ VR or Class Room visit - https://firetrainingonline.fcfnational.com.au/
Evacuation Diagrams from $25 visit - https://fireevacdiagrams.fcfnational.com.au/
Find a local owner-operator near you - Mackay, Rockhampton, Hervey Bay, Sunshine Coast, Brisbane, Gold Coast, Toowoomba, Sydney, Wollongong, Melbourne, Adelaide, Tasmania plus more check out www.fcfnational.com.au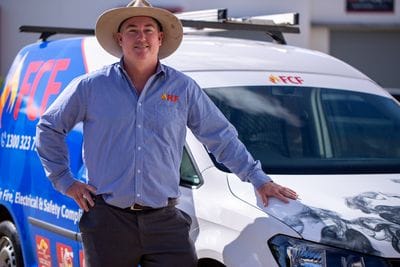 Jacob Foster
Electrical Contractor
Fire Certifier
Diploma in Franchising
CEO of FCF
Jacob Foster has over 15 years' experience as a Fire Professional and even longer as an electrician. Starting FCF in 2008 at the beginning of the GFC Jacob has seen tough times for clients and focused on delivering affordable fire protection services to meet state legislation. Going to help families start their own business and continue to train all fire technicians across various levels to meet the FCF Standard. With International awards and local recognition FCF is an Industry Leader, find out more at https://www.firesafetyfranchise.com.au/how-fcf-started.html

Author:
Jacob Foster