Know When to Replace Smoke Alarm Battery
Posted on 9 July 2019
The smoke alarms throughout your home help play an important role in keeping you and your family safe and alert of possible dangers. Nevertheless, these smoke alarms are only as good as the fire alarm battery that is fueling them. It's vital that your home smoke alarm is tended to and monitored as required for them to work properly. In case a potentially dangerous situation was to occur in your home, you will be pleased you checked your smoke alarm battery!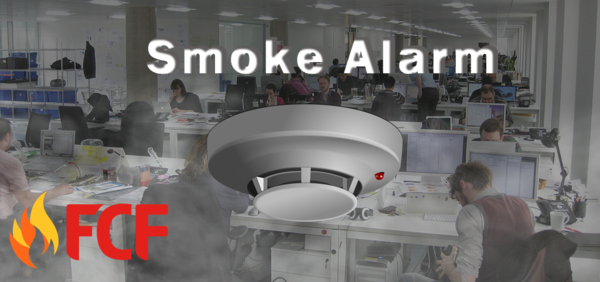 Signs You Need to Replace Smoke Alarm Battery
You'll likely notice a high-pitched chirping noise coming from the smoke alarm if the batteries need to be changed. It's ideal to be proactive and change the batteries before that noise occurs. If you change the batteries in a single alarm, be sure you change the batteries in the rest of the alarms in your home.
Smoke alarms that battery operated and that is hardwired into the electrical system must have their batteries changed yearly. An effective date indicator is to change the batteries on New Year's Day. It is a brand new year celebrate it with fire safety and a brand new battery for the smoke detector. If you notice you have a smoke detector that goes off frequently, you should change the batteries twice a year.
Don't wait for your smoke alarm to do that annoying chirping noise to remind you to change its batteries. Obviously, that is a pleasant safety feature and it is there to let you know that it is time to change batteries and test the detectors, but you want to be assertive in these matters and don't think that all the alarms and detectors in your house are working properly. Test them monthly. Replace their batteries at least once a year. Furthermore, ensure that you change the batteries in all of your home's smoke detectors. Generally, there ought to be a smoke detector in every bedroom, outside all sleeping areas, and also a minimum of one on every floor of your home.
When it comes to your safety, it's critical to always have functioning batteries installed. The battery in your smoke alarm must be something that you can confidently depend on. That is why we at FCF, recommend a 10-Year Sealed Battery Smoke Alarm. Check out your smoke alarm legislation for specific requirements for your area. Even if it is not mandated in your area, FCF highly recommends them. Instead of having to remember to routinely change the smoke alarm batteries, you will be certain your smoke alarm battery will work properly as a result of the long alarm life. Since these smoke alarms are warrantied for 10 years, you can be sure they will last.
Lastly, choose reputable smoke detectors and make use of excellent batteries if you switch batteries in smoke detectors. Never ever use rechargeable batteries. To know more about how to change your smoke alarm batteries visit this website.
The most effective smoke alarm will make you and your family feel protected at all times. Even though the price of living is definitely climbing, we at FCF understand that safety and life are priceless and must be preserved with high-quality and functioning smoke alarms. Visit the FCF website to learn more about smoke alarms or other fire protection equipment such as fire extinguishers, fire sprinklers, fire detection systems, online fire safety training courses, hydrant testing, RCD testing, electrical works, and many more. Visit us today for a free quote.