RCD Testing Requirements
Posted on 10 May 2019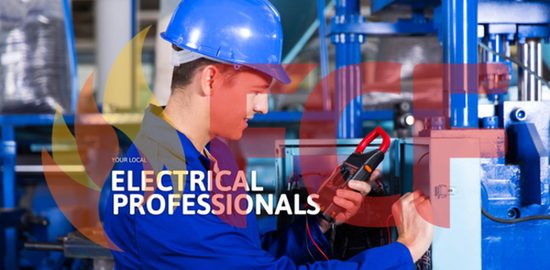 In Australia, all commercial businesses are required to maintain electrical safety. One important component of Electrical Safety is the installation of RCD Safety Switches. Once the RCD's are installed, they are also required to be tested periodically to ensure they are working correctly. There are RCD Testing Requirements in place help the owner maintain safety and compliance. However, the first question some owners may have is, "what is an RCD?"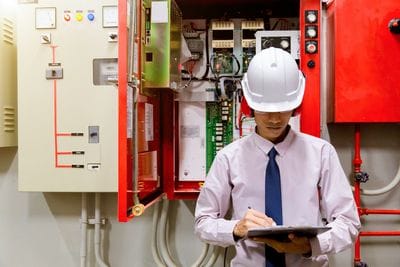 Frequently Asked Questions About RCD's
What is an RCD and What Do They Do?

Residual current devices are installations that promote safety by shutting down the electrical power supply for the affected circuit. It maintains the same flow of electricity flowing into and out of the circuit. Its primary function is to prevent an electrical shock or conditions that could lead to an overload of current and start a fire.
What are the Types of RCD's?
Circuit breakers are connected to the fuse box inside the building. It is connected to a specific breaker or fuse. Its primary function is to prevent a power overload and common short circuits in the breaker box. They interrupt the power supply whenever too high of a volume of current is flowing to the specific breaker. This prevents electrical shock and common electrical fires attributed to higher energy flow.
What is a Combination RCD?
Combination RCDs are a combination of a circuit breaker and another form of the residual current devices. They reduce the probability of electrocution. They also prevent equipment and appliance damage due to excessive currents. While they aren't standard requirements, they provide added protection in larger buildings.
Why Does Every Building Need Two RCD's?
RCDs, or Residual Current Devices, monitor the flow of electricity as it enters a building from the main switchboard. If an imbalance in the circuit is detected, the device cuts the power to avoid severe injury or electrocution. The requirement of having two devices allows the circuits to be evenly divided so some lights and power outlets will continue to operate if one device cuts the electrical supply.

Buildings constructed anywhere in Australia since the year 2000 should already be fitted with two devices. Homes on the real estate market, residential complexes, and businesses have to be updated in order to be in compliance with the law, as of 2009. Failure to comply can result in hefty fines.

It is the responsibility of homeowners, business owners, property managers, landlords, and real estate agents to ensure that two RCDs are fitted into buildings. The real estate agents are obligated to inform sellers of the law, and the property managers have to inform clients of the requirement, and document that they have done so to protect themselves from liability.

A land transfer on any property cannot be completed unless the building has been fitted with the required two switches. A licensed electrician is the only professional allowed to fit the switches to the switchboard. People living in rented properties, apartment complexes, or dormitories should check the property for compliance. If there are not two devices, notify the landlord or property manager immediately. If the situation is not corrected inn a timely manner, report the issue to the Department of Energy Safety.
What Are Portable Residual Current Devices?
Portable residual current devices are used when power tools or similar appliances are operated. The device plugs into the power board in the building. It interrupts the current if too much power is flowing through it. This prevents the potential for electric shock and damage to the connected device.
What are Power Point Devices?
Power point devices are constructed of a plate design. They allow the workers to connect devices via an outlet. Each of these devices have tested and reset buttons for easy testing and shut off. They are installed in workshops and areas in which water is present such as kitchens and bathroom facilities.
How Often Should RCD Testing Occur?
RCD testing has to be completed every three months, and documented, to remain in compliance. There is a test button on the device that has to be pressed to determine if the switch is working correctly. It is working properly if the power goes off. if the power does not go off, an electrician has to be called to re-test the switch, repair it, or replace it. It is strongly recommended that all homeowners, even those not selling the property have the devices installed for safety. The cost of installing residual current devices is nominal, especially compared to the safety of family members.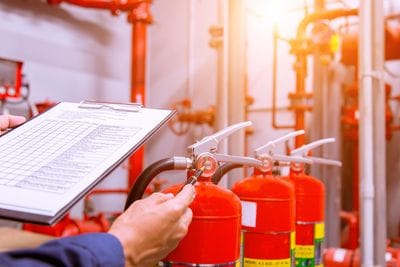 What RCD Testing Regulations Apply?
RCD Regulations Australia indicate that the company must have at least two residual current devices connected to the main switchboard. However, compliance regulations could vary based on the size of the building and the current flowing to each section of it. If regulations aren't followed, the company could incur a fine of no more than $100,000.
Why are RCD's Important?
Residual Current Devices, or RCDs. are safety switches that prevent people from getting electrocuted in homes and businesses. The device monitors the flow of electricity as it enters a property from the main distribution panel. A surge of electricity, or an imbalance of electrical power, can cause injury or death. If an imbalance in electricity is detected, the switch automatically cuts off the electricity. The installation of at least two RCD Safety Switches in a building allows the electrical circuits to be evenly divided. That increases safety two-fold by preventing electrocution, and allowing some lights and power to remain on in the building.
Can a Building be Sold if It Doesn't Have an RCD?
New buildings constructed since the year 2000 should already be fitted with two RCDs to be in compliance with building regulations. Existing buildings cannot be sold or rented without first being fitted with two of the devices. Homeowners, for example, have to show documentation regarding safety switches before a house can be transferred to a buyer. Real estate agents are required to make sellers of any property aware of this law when placing buildings on the market.
Landlords have to ensure that buildings are fitted with two switches before the property can be rented. Property managers also have responsibilities under the law. They are required to check residential properties for compliance and notify the building owner if switches have to be installed. If the owner does not correct the situation, managers have to report that to Energy Safety. Those who do not comply are subject to significant fines.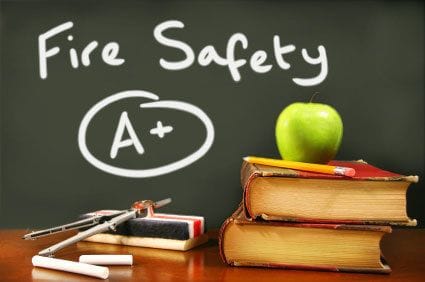 Who Can Install RCD's?
A licensed electrician is required to install the switches. Testing of the switches should be completed every three months. That can be done by homeowners, landlords, property managers, and even tenants. It is a simple process that ensures the switches are operating properly. Each switch has a test button that is designed to be pushed in and released quickly. If the electricity is interrupted, the switch is working.
It is recommended that people turn off computers and televisions when testing RCD switches. Clocks, timers, and programmable thermostats will have to be reset after testing is completed. It is important to test switches because any that need to be repaired or replaced will not prevent injury, electrocution, or property damage from electrical fires.
Where Can I Find Out More About RCD's?
FCF are dedicated to the Fire and Electrical Safety of Australian homes and businesses. Contact us today for help with all your RCD requirements. Wherever you are in Australia, we can help.