A Guide for Fire Safety Checks for your Company
Posted on 3 June 2019
The result of fire are mortifying: costly damage of properties, fatal injuries and death. Though fires are unpredictable, it may be prevented or damage can be reduced. Being a responsible business owner can help avoid this catastrophe by adapting a fire safe management and procedures.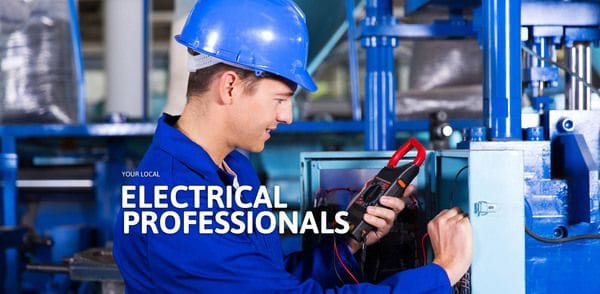 In preparing fire safety checks for business establishments, fire risk assessment should be carried out to identify potential risks and hazards. Possible causes of fire should be removed or reduced as a general fire precaution. The results of the assessment must be reviewed as necessary.
The business owner, employer, manager or anyone who has control of the establishment or area has a huge responsibility of keeping the staff and employees in the building safe. This person must conduct a fire risk assessment or appoint this to a competent person.
As a responsible employer, it is expected that fire safety checks are conducted regularly. The following guide is an overview of how to carry out fire safety checks and how to mitigate the risk of fire in the workplace.
Identify the hazards within the facility.
· Identify possible source of ignition such as naked flames, heaters or commercial processes
· Identify sources of fuel such as waste pile, displayed materials, textiles, inventories
· Identify source of oxygen such as air conditioning unit, medicinal or commercial oxygen supply
Identify the people at risk and their daily activities.
Some areas are more susceptible to fire than others; employees working near fire hazards or in isolated areas as well as persons with disability should be identified so they can be quickly evacuated or rescued.
Assess, remove, reduce, protect
The level of risk in the area must be evaluated. When hazards are identified, it is recommended to remove or reduce these as much as possible. For example, highly flammable materials should be replaced with less flammable ones. Also, it is practical to keep flammable materials far from source of ignition.
When the risks are reduced, the lingering risks left should be reevaluated to decide the next step in taking further measures to be able to come up to an acceptable level of fire safety.
Fire Protection Systems and Equipment
To further protect the establishment, suitable fire protection systems and equipment are installed such as fire detection and warning systems must be installed to be able to warn people in the event of an emergency. Regular fire alarm checks are carried out to ensure they function when needed.
When a fire does arise, it is essential to have an equipment to combat or control the fire. Fire extinguishers are considered to be the frontliner in fire fighting. They suppress fire before it goes out of control. Thus,fire extinguisher checks should be routinely conducted to guarantee that they are efficient in the event of fire.
As a general rule, fire equipment checks are necessary in the protection of the property and its occupants.
Escape Routes
· It is ideal to have multiple escape routes from every part of the building, but this may not always be the case. If there is only one route available, it is best to keep this fire-protected.
· The time for occupants to exit the establishment is limited thus, it is necessary that the distance they need to escape is as short as possible.
· Stairways, hallways and corridors near the fire exit should always be kept clear of obstructions and materials that can easily catch fire.
· The escape route must direct to a final exit and a safe muster point.
· Fire exit doors should not be blocked or need keys to open; the use of panic bars is highly recommended
· Escape routes should have emergency and exit lighting with alternate power source to keep routes illuminated in the case of power outage
Record, plan, inform, instruct, train
A record of the risks and hazards identified in steps 1 and 2 should be kept as well the activities performed in step 3. This is crucial in analysing and preparing a fire safety management plan designed for the establishment.
After a fire safety management plan is established, it is necessary that the occupants are informed of its content. It is efficient that they are also instructed of their responsibilities and obligations in the event of fire or emergency.
Furthermore, some equipment such as the fire extinguisher may need a qualified person to use it efficiently. Thus, drills and training should also be conducted.
Review
It is important that the fire risk assessment is updated regularly, especially when changes in the premises are made. When the previous risk assessment is no longer effective, re-examining is recommended - especially after a near miss or there is a substantial change in the level of safety.
For further information regarding Fire checks, do not hesitate to contact FCF. We will gladly assist you in carrying out fire safety management of your property.