Fire Inspection Compliance Tips
Posted on 14 May 2019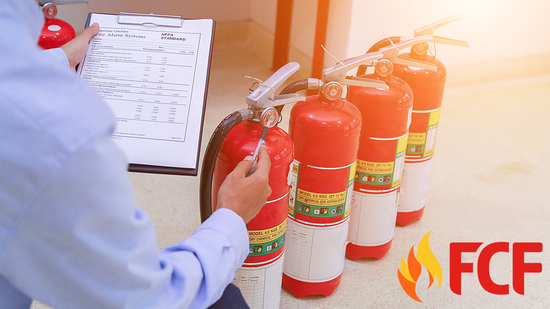 Is it time for your building's annual fire inspection? While a lot of people look at the fire inspection process negatively, these inspections benefit the building/business owners, in addition to those who use the building. Staying compliant means being on top of the most updated fire safety equipment and fire safety laws.

Keep in mind that compliance standards are there to keep people safe! Did you know that most small businesses who experience a big fire never reopen? Or perhaps that you might get a considerable reduction in your insurance premiums by making your building more fire-protected? There are a lot of benefits to better fire protection besides simply staying compliant.

Understand the Standards
Most regulatory bodies make use of the standards to determine compliance. Standards such as AS 1851 requires building owners to have routine servicing (inspection, testing, preventive maintenance, and survey) of fire protection systems and equipment. Through these inceptions and servicing you are maintaining fire-protection features that are crucially important for fire and life safety within buildings. To save time, work with a knowledgeable fire protection company like FCF who stays abreast of the latest codes on your behalf.
Inspect at Your Own Time
The most effective way to ensure you pass your annual compliance inspection is to routinely have your fire protection systems inspection independently. These inspections usually turn up into serious concerns which could have resulted in conditions that are unsafe or regulatory fines if not repaired by experienced technicians.
Pre-Inspection Walk through Tips
Extension Cords not being used must be disconnected from the outlet and properly coiled up.
No Power Strips can be plugged into another Power Strip or Extension Cord. A device used must be plugged directly into an outlet.
Repair/Replace Frayed Electric Cords and have any Junction Boxes or Electrical Covers replaced so that connections and wires are not exposed.
Have any Junction Boxes or Electrical Covers replaced so that connections and wires are not exposed.
Labeled Fire Doors cannot be propped open. Remove any prop open devices.
Properly secure any Gas Cylinders to prevent them from falling over by using Chain and or Straps to a fixed point.
Combustible Storage cannot be within 18 inches in rooms that are protected by Sprinklers and 24 inches without sprinkler.
Check Flame Retardant requirements for Curtains/Drapes in Assembly Spaces of 50 or more people and Lab Spaces.
Ensure that all Hallways and Stairwells are free of obstructions especially Combustible Material Storage.
Ensure that all Exit Signs are Illuminated and in Good Condition.
All Ceiling Tiles are in place and not broken
Ensure that all Fire and Life Safety equipment is accessible and not obstructed.
Maintain Unobstructed Exits and Egress.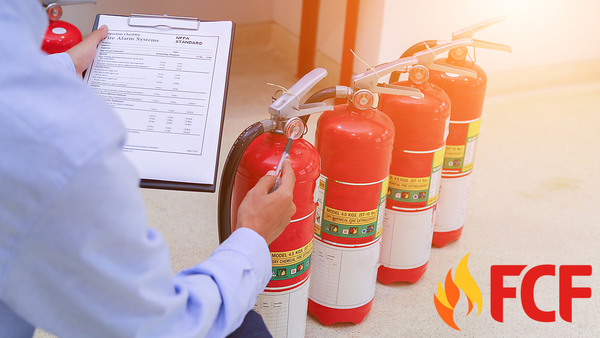 Are you worried about staying compliant? Preparing for your annual inspection is crucial to building a great working relationship with the fire inspector and getting positive results. The team at FCF helps businesses all over Australia stay up-to-date on the latest fire codes and safety regulations. We are a one-stop-shop for all your fire protection services needs. FCF offers a range of fire protection equipment such as commercial fire alarm systems, fire sprinklers, fire detection systems, fire extinguishers, online fire safety training courses, hydrant testing, RCD testing, electrical works and many more. Visit us today for a free quote.