Fire Emergency Diagrams Are Essential
Posted by FCF on 11 April 2019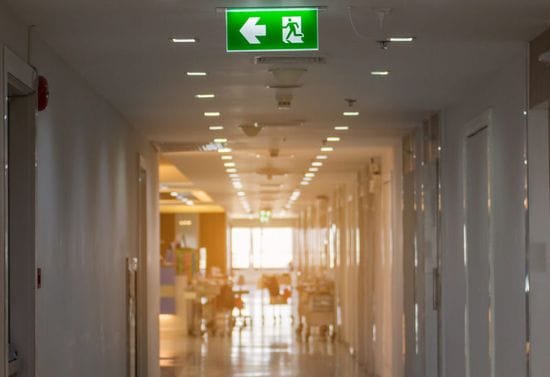 Because disasters and emergencies can happen at any time, you as well as your employees have to be ready for the immediate and appropriate evacuation as the emergency dictates. Employers are actually in charge of ensuring the safety of everybody in their workplace especially during emergencies like a fire. Seconds count in an urgent situation, so having
Fire Emergency Diagrams
in position and understood before one occurs is actually a crucial step in giving a secure work environment.
Fire emergency diagrams are an important element of your office safety programs. They should clearly show information to your staff and visitors regarding evacuation procedures, installed equipment, details of the evacuation assembly area and exits. It is important to be prepared to ensure everyone can evacuate quickly and safely.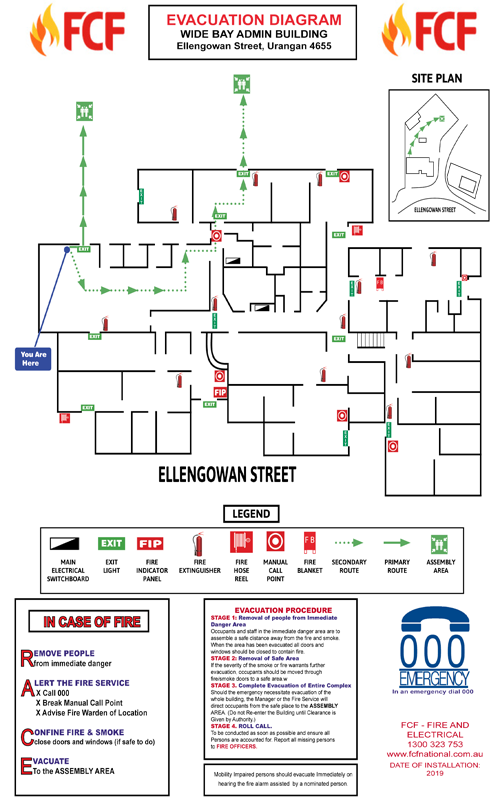 Procedures To Prevent Fire:
Place fire equipment in your workplace where it can be accessed quickly if needed (for example, fire extinguisher, hose, and blanket). If you are unsure about what you need, contact your local fire authority or fire equipment supplier for advice.
Write an emergency evacuation plan of how people should evacuate the workplace and where they should assemble if there is an emergency. Display the emergency evacuation plan diagram where everyone can see it and practice your plan with your employees at regular intervals, for example, every six months. Make sure each poster clearly indicates where you are, where the exits are and where the assembly area is.
Ensure fire equipment suitable for risks specific to your workplace are available (for example, foam or dry powder type extinguishers for fires that involve flammable liquids).
Install signage so people can find fire equipment quickly and identify what type of fire it can be used on. If you have battery backup for illuminated exits signs, test the battery power regularly. Make sure emergency exits are unlocked, not blocked and exit signs are illuminated.
Ensure extinguishers are placed away from heat sources and are regularly maintained.
Train employees in how to use fire equipment and know what type of fire extinguishers to use for different types of fires.
Ensure fire equipment is tested by your local fire authority or fire equipment supplier to make sure it operates correctly. Contact them for advice on fire safety assessment and on how frequently your equipment needs to be tested.
If your business does not have a fire emergency diagram or perhaps you have renovated space in your current facility, it's vital that you have up-to-date fire emergency diagram (evacuation maps). FCF can help you create optimized, location-specific Fire Emergency Diagrams diagrams which fulfill all business and compliance regulations. For more information about fire evacuation diagram check this link.
Your Fire Emergency Diagrams should accurately represent your facility as well as be oriented to the floor arrangement as seen by the individual reading the diagram. They need to include things like plainly marked spots with "YOU ARE HERE" indicators which catch the reader's interest for quick comprehension of how they can reach the nearest exit.