Who Needs Evacuation Diagrams According to Australian Standards
Posted on 23 April 2019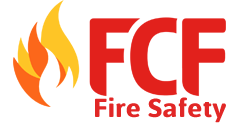 A key component of AS 3745-2010 is the provision of evacuation diagrams. An evacuation diagram is intended to provide emergency and evacuation information for occupants and visitors. They should contain concise, clear and appropriate detail to inform occupants and visitors in an emergency.
Fire Evacuation Diagrams are an important element of your facility's safety plan and should be included in your fire safety and emergency response management systems.
Fire evacuation diagrams need to clearly show info regarding evacuation procedures, installed equipment, details of the evacuation assembly area and exits.
The following are the key requirements for evacuation diagrams to comply with Australian Standard 3745-2010:


Location
Evacuation diagrams shall be displayed where occupants and visitors are able to view them. The Emergency Planning Committee has a role to determine the location and number of evacuation diagrams for a facility.
Position
The evacuation diagram should be positioned at a height not less than 1200 mm and not more than 1600 mm above the floor.
Orientation
Each evacuation diagram shall have the correct orientation with regard to the direction of egress and its location to the 'YOU ARE HERE' point. Where an assembly area diagram is included, it shall have the same orientation to the rest of the diagram.
Minimum Elements
AS 3745-2010 lists a range of elements that must be included in the evacuation diagram, such as designated exits, fire fighting equipment, and the location of where the evacuation diagram is installed within the facility (i.e. the 'YOU ARE HERE' location).
Optional information
AS 3745-2010 provides an option to include additional information on the evacuation diagram, such as other emergency information and equipment. The inclusion of this optional information is to be considered by the Emergency Planning Committee, but is not a mandatory requirement of AS 3745-2010.
Size
The minimum size of an evacuation diagram is A4 (i.e. 210 mm x 297 mm) with a pictorial representation of the floor or area of at least 200 mm x 150 mm or an area of at least 30 000 mm2. However, where any additional information is included that is, anything in addition to the items listed in clause 3.5.5the minimum size of the evacuation diagram is A3 (i.e. 297 mm x 420 mm) with a pictorial representation of the floor or area of at least 300 mm x 200 mm or an area of at least 60 000 mm2.

Ensure facility occupants could easily and quickly get the info they need to evacuate the facility in the event of an emergency. As an important component of a property's fire safety and emergency response management systems, evacuation diagrams are actually supposed to inform occupants of the emergency evacuation procedures, instructions, and locations of the closest emergency exits, fire products, the assembly areas, and who to phone in the event of an emergency.
Do the evacuation diagrams in your facility meet Australian Standards? Under the Australian Standard AS 3745-2010: Planning for Emergencies in Facilities, evacuation diagrams must be displayed in conspicuous positions along the evacuation route of the facility and must be orientated with the layout of the building.
In case your organization needs assistance in improving your emergency evacuation diagrams or perhaps would like us to go through the compliance of your current diagrams, please feel free to contact FCF.