All You Need To Know About Fire Servicing
Posted on 3 June 2019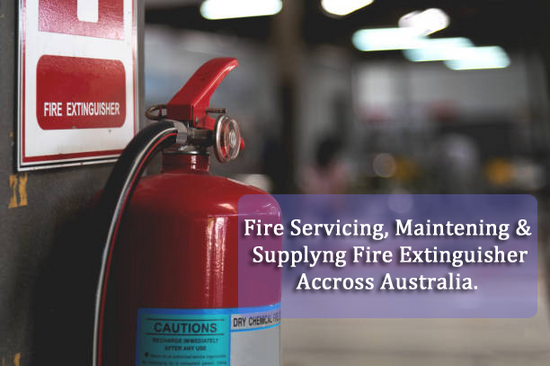 Employers, building owners and managers are obliged to meet the requirements of Australian Standards for Fire Safety and Protection of their establishment. Included in the Australian Standards are regulations and recommendations on fire equipment.
It is important to keep the Fire Protection system of the building ready to respond. Thus, regular fire servicing is required to guarantee that they work at optimum performance and effectively fight fire. Australian Standards 1851 or AS 1851 stipulates the specifications for inspectors, contractors, regulators and business owners in performing fire protection services such as testing, surveying and carrying out maintenance on fire protection systems. This ensures that the fire safety equipment are compliant with the state standards for installation and design of the system, as well as guaranteeing that it functions as it should when needed.
A building would most likely need a variety of fire protection equipment to maintain the fire safety standards. A typical building will have fire extinguishers, hose reels, fire-rated doors, smoke and gas vents, smoke and heat detectors, fire alarms, monitoring system and fire sprinklers among others. All of these equipment require inspection and maintenance that complies with the Australian Standards. When they do not conform with the rules and regulations, heft fines and penalties are imposed.
AS 1851 sets out a four-stage system approach in maintaining and inspecting fire equipment that is used by all building owners, inspectors and surveyors. The first stage involves a checklist of areas that must be meticulously inspected to ensure that they follow the standards. Second stage includes the process of keeping records for each inspection conducted. AS 1851 is specific with what necessary information should be included and how it should be documented. The third stage gives the instruction on how failed equipment are to be reported and repaired. An activity report is processed to address the areas that needs rectification. Finally, when these are completed, the annual condition report is drafted. Enclosed in this report are all the results and findings of the inspection and rectification carried out.
The Australian Standards also sets the frequency of fire services. It explicitly states when and how services are to be complied. It includes all the details for the servicing of water storage, electric and diesel pumps, and alarm systems. As per standards, electric and diesel pumps are evaluated every 30 days or once a month. Since fire hydrants tend to be complex, the system is evaluated and tested once every six months or biannually. While alarm systems require a monthly inspection, smoke and heat alarms are inspected biannually. Fire extinguishers are serviced periodically, however it is recommended to have a monthly testing conducted in-house to ensure that the tamper proof seals are intact and internal pressure meets acceptable level.
It is important to note that all services such as fire extinguisher servicing must be conducted by a professional with sufficient experience and knowledge to secure that the tasks are done correctly.
Fire safety should never be taken for granted. It is important that the building is equipped with the necessary fire protection system it needs and that this system is well-maintained. With the lack of appropriate fire safety equipment, system, and plan, property damage and fatal injuries will most likely arise.

Providers such as FCF are willing to assist business owners to meet the latest fire safety requirements and avoid the consequences of fire. FCF has been fire servicing Australia for a long time; our long standing experience and expertise in the matter ensures that you get the help that you need in successfully complying the Australian Standards.