Winter fire safety Australia: Easy Steps for Fire Safety
Posted on 22 July 2019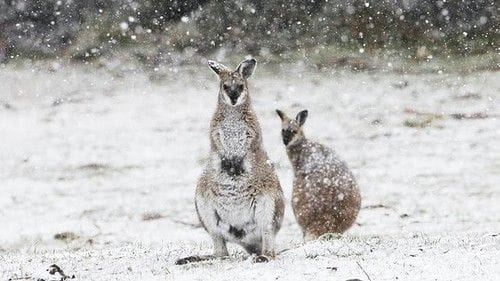 Fire safety is essential year-round; however, cold winter months are actually the top season for household fires. Cold weather and less daylight mean individuals are more likely to use lights, electrical holiday decorations, and heating devices for longer and in more ways than during other times of the year. The cold temperatures additionally dry out wood and will produce a primed setting for a spark to develop a fire. Lots of fire hazards are avoidable. Allow me to share several pointers to consider:
Electrical Fires Prevention
Avoid Overheating, use appropriate bulb wattage for light fixtures. Using the wrong one can cause overheating and failure of insulation in the bulb sockets. Avoid using extension cords whenever possible.
Outdoor Lights
If you have electrical decorations outside your house, including extension cords and adapters, ensure they are outdoor rated. Check the string of lights for damage.
Space Heaters and Electrical Blankets
Check the amp requirements for your space heater before plugging into an outlet. Do not leave them on for extended periods of time. Ensure electrical blanket is not old, damaged and brittle. If an electric blanket must be run with an extension cord, ensure it is the proper gauge with well-fitting connectors.
Keep Combustible Materials Away from the Stove
A lot of fires start in the kitchen. Use extra caution when using grease or oils when cooking. Water does not extinguish a fire caused by oils or grease. Smother the fire and don't swat it with a towel. Turn off the heat source. If you can't extinguish the fire, leave the house and call the fire brigade.
Be Aware of Side Effects
Kitchen fires also happen when individuals fall asleep, forget that they are cooking or pass out. Medication, sleeping pills, alcohol, and other drugs can cause individuals to doze off.
Unattended Candle
When leaving a room, ensure that candles have been blown out. Keep candles away from combustible materials and out of reach of children.
Maintain Dryer Vent Lines
Clean out dryer vent lines, hire professional service to help with this if the location of your dryer vent line makes it difficult.
Inspect Chimneys and Fireplaces
Have wood-burning chimneys inspected and swept to clear of any debris or nests. Check that gas fireplace vent is clear.
Keep Grills at a Safe Distance
Keep outdoor fryers and grills away from your home's siding and soffits. Never leave the grill unattended and keep your grill and tray grease-free or from fat buildup.
Beware of oil and grease-stained Laundry
Do not store greasy, oily rags or laundry in piles. These can spontaneously combust. If this oily laundry sits for too long, heat can be generated as the oil oxidizes. When stored in a pile or in an enclosed space, the heat has no way to dissipate and it can increase to the point of combustion. Drying oily laundry in high temperatures also greatly increases the risk of combustion.
Fire Extinguishers
It is important to have functioning fire extinguishers on all levels of your dwelling, in addition to the kitchen. Regularly check their pressure, and replace the extinguisher if low
Always have a working smoke alarm
Smoke alarms are life-saving devices that detect smoke well before any sleeping occupant would, and they provide critical seconds to implement actions to save life and property. It's the law that smoke alarms must be installed on every level of your home. This includes owner occupied homes, rental properties, relocatable homes, caravans, and camper-vans or any other residential building where people sleep.
Carbon monoxide from open fires
Avoid the use of external heating equipment inside your homes. This includes those that use 'heat beads' or LPG as a fuel source. This type of equipment is not suitable for indoor use and can lead to a buildup of carbon monoxide which could be fatal. All heating devices should be used in accordance with manufacturer's recommended practices.
Let FCF help you with your fire safety. We offer a wide range of fire protection services including supply, installation and maintenance. For more information and assistance, visit FCF today.