Why Your Fire Evacuation Diagrams Should Comply With Australian Standards
Posted on 23 April 2019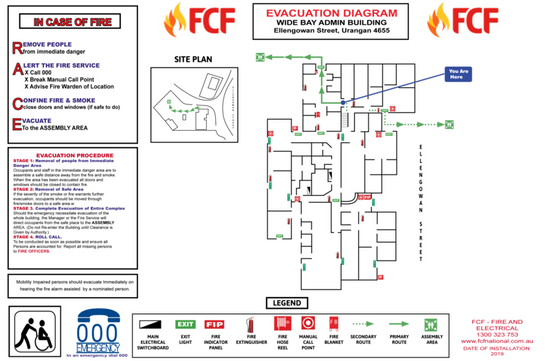 In all states of Australia, it's a requirement of AS 3745 2010 ('Planning for Emergencies in Facilities' Section 3.5) to have Evacuation Diagrams in all facilities, including common areas when referring to multi-tenanted buildings.
Property owners have to comply with the AS 3745 Evacuation diagrams (also known as fire evacuation diagrams or evacuation maps) requirements that feature each detail of what the diagrams have to include. This includes the dimensions of the diagram, the common icons that are actually used on the diagram, the location of the diagrams, and other things.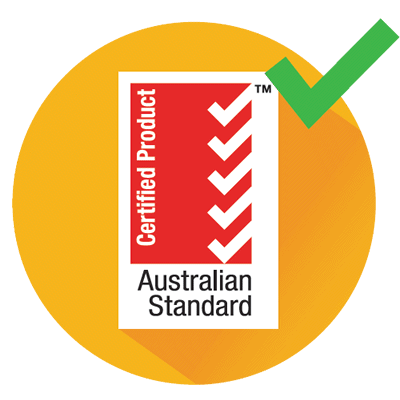 This comes with the fundamental standards for training employees regarding how to interpret the diagrams and what protocol is actually set up in case there is a necessity for evacuation. Every diagram must be clearly displayed and must add a floor plan of the area, a symbol showing the place that the individual is actually on the diagram, designated exits, and safety gear which may be needed.
Additionally, there are optional components that could be incorporated making the diagram simpler to read or even to assist those reading it in an urgent situation. Property owners need to know what standards have been updated since they have created their diagrams and make sure they comply with the new evacuation diagram standards.
Requirements for Evacuation Diagram
With the new Australian Standard (AS) 3745 "planning for emergencies in facilities" requirements, it is detailed that all evacuation diagrams should have the following to be compliant with current standards.
'You are here' location
Fire stairs
Fire indicator panel
Firefighting equipment locations
Emergency exit points
Assembly points
Legends and more
Optional Evacuation Diagrams Include:
Emergency information
Site plan
First aid stations
Warden details
Spill kits etc.
Orientation for the Emergency Evacuation
Evacuation Diagrams require to be correctly oriented to the building in which they are placed relevant to the 'You are Here' location. The Site Plan, if displayed on the Evacuation Diagram must be oriented in the same direction as the Floor Plan.
Ensure building occupants could easily and quickly get the info they need to evacuate the building in the event of an emergency. As an important component of a property's fire safety and emergency response management systems, evacuation diagrams are actually supposed to inform occupants of the emergency evacuation procedures, instructions and locations of the closest emergency exits, fire products, the assembly areas and who to phone in the event of an emergency.
Emergency Management Plans
Property owners and managers are responsible for ensuring that the fire safety and emergency response management systems are compliant to Australian Standard AS 3745-2010: Planning for emergencies in facilities.
Maintaining a completely compliant Emergency Management Plans, which includes exact Evacuation Diagrams, is actually vital to meeting the requirement.
It's important that building occupants understand how to easily and quickly act in the event of an urgent situation. Implementing distinct evacuation signage as well as diagrams and rehearsing and developing emergency response procedures, will equip your occupants with the knowledge as well as resources they have to respond correctly and safely.
Helpful Emergency Management Plans, as well as Evacuation Diagrams, can:
Lessen the consequences of an emergency
Prevent individual injuries
Guard against loss of lives
Prevent damage to property
Minimise business interruptions
FCF has great experience in producing these Fire Evacuation Diagrams. They can visit your premises to perform a draft and then produce a program which meets all the present standards for AS 3745.
They could additionally ensure the building occupants are actually acquainted with the fire safety assets of the building and will read as well as understand the evacuation methods in an urgent situation.