Smoke Alarm Smart Switch
Posted on 2 August 2019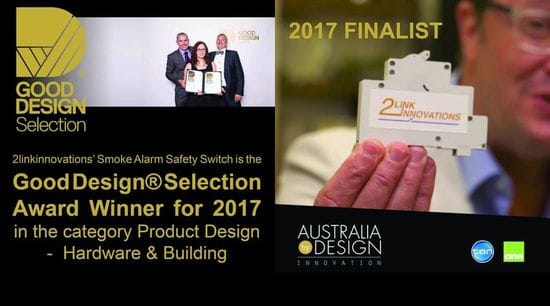 Smoke alarms are a crucial component of safety in a home, as these fire-protection devices will automatically detect and alert you of the presence of smoke and can save your life in the event of a fire. When placed in the right location, the smoke alarm could additionally aid firefighters in quickly find the fire in the home, allowing them to better focus their efforts.
An audio sound is emitted when residential or commercial Smoke Alarms are activated, if no one is at the property to investigate the activated alarm, the potential fire continues. Make your home safer and stop up to 40% of home fires by installing Smoke Alarm Smart Switch.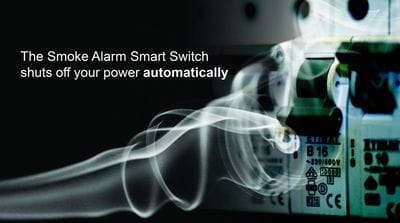 The Smoke Alarm Smart Switch monitors the Smoke Alarm (Photo Electric or Iodisation), Heat Detector or Carbon Monoxide activity, via a standard interconnect cable or wireless communication. After 60 seconds of alarming, your Smoke Alarm, Carbon Dioxide or Heat Detector Alarm will trip the Smoke Alarm Smart Switch and turn off what accounts for 40% of house fires - electricity! (NSW Fire and Rescue) The Smoke Alarm Smart Switch transforms your standard Smoke Alarms into a 24/7 monitoring system with minimal expense to the end-user as it utilizes existing Smoke Alarms.
The Smoke Detector Safety Switch is specifically designed to protect both people and property from damage or injury in case of a particle fire by monitoring the hard-wired smoke alarm activity via the interconnect terminal on the smoke detector.
SSP-1 must be linked up to chosen c/b via physically linking the
drive arm
Active (A) and neutral (N) must be wired with the correct polarity.
In 2-3 phase installations, the same phase must be used on the SSP-1
as the hard-wired smoke alarms.
A minimum cable size of 1mm must be used.
A maximum of 10 hard wired smoke detectors may be connected to
the SSP-1.
When installing and operating the Smoke Detector Safety Switch, the following must be observed and complied with:
The unit must be properly installed by a qualified electrician and in
accordance with the detailed instructions in this manual.
The unit must be tested and reset at least once a month.
The unit must never exceed 4 test and rest operations per minute.
The protection device must not be tampered with or repaired by
anyone other than the manufacturer.
The unit must not have LINE conductors connected to the DC input
terminals.
This product should not be seen as a replacement for safe electrical
practices.
Make your smoke alarms do more than just beep with Smoke Alarm Smart Switch.