Proper Disposal of Fire Extinguishers
Posted on 22 July 2019
Oftentimes, it is more affordable to buy new fire extinguishers than having them recharged ore refilled. Extinguishers must be fully charged at all times and replaced or refilled even only a small amount has been used. Fire extinguishers highly depend on the pressure of the cylinder.
Fire extinguishers are considered hazardous waste and cannot be disposed of together with common household chemical waste collection. Pressurized chemicals can be extremely dangerous, thus, proper disposal of extinguishers should be observed.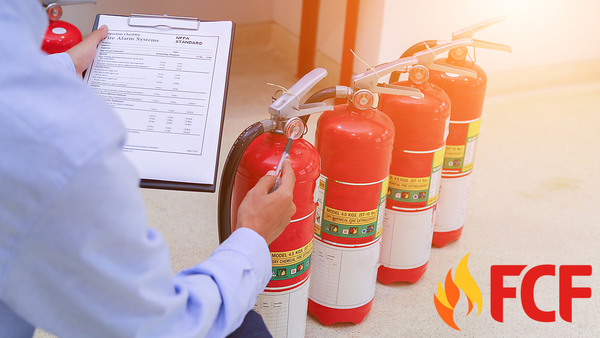 For fully or partially charged fire extinguishers, you may contact your local fire department and inquire if you can drop off expired fire extinguishers at the firehouse. If they do not accept old tanks, you can go to a hazardous waste disposal facility.
For empty fire or almost empty fire extinguishers, squeeze the lever and ensure that all the pressure has been completely released. Remove the extinguisher head to make sure that the canister is empty. Call a local recycling facility to ask about the dropping of the tank.
Fire extinguisher tanks are made of steel which is one of the world's most recycled materials. An empty 9kg fire extinguisher contains about 3kg of steel. Making steel from recycled products saves about 75% less energy than producing steel from raw materials.
Visit FCF for more information about fire extinguisher recycling and disposal. We can save you from the hassle of disposing of fire extinguishers. We also offer a wide range of fire protection services including supply, installation, and maintenance.