Importance of Choosing the Best Fire Protection Service South Queensland
Posted on 19 August 2019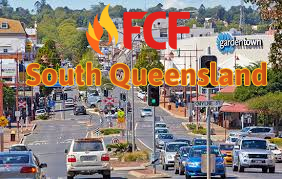 When it comes to choosing the best fire protection service in South Queensland, building owners, fit-out companies and property managers can't afford to make mistakes. After all, fire safety and protection are essential for ensuring the safety of both the building's assets and occupants. Choosing the best fire protection service can seem like a challenging task and particularly if the building or area in question has extensive requirements and extensive safety needs.
Choosing a fire protection service for your business is an important decision, there are lots of options offered to you and you need to be beyond cost when deciding. Fire safety equipment is designed to protect businesses from the threat of fire and save lives. Therefore, it is crucial that time is taken and proper research is done to weigh up the choices available to you.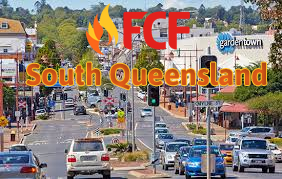 First off your fire equipment should comply with safety requirements, and so check with the supplier which shows the understanding of the current fire safety standards which can guarantee that their fire safety equipment would be in line with these specifications. If the supplier has received any accreditation from within the industry or a member of any relevant fire safety bodies. This should prove that the company is recognised by the industry and show a level of ability.
Another essential thing to check is to find out how long the supplier has been in business. If they are fairly new, you might not understand exactly how consistent they are and how long they will be around. Ideally, you should look for a long-term supplier, not one which may go under and then leave you with fire safety equipment that cannot be replaced.
Look out for companies that will give a free site survey. These are beneficial in evaluating which fire safety equipment is most suitable for your business.
Lastly, when you have chosen a couple of companies that you are interested in, it's time to bring cost into the equation. Get an estimate from every one of the companies and make an informed choice based on the advantages that each offers against the price. Naturally, do not be tempted to choose the cheapest option. Especially when safety is concerned, spending that little extra can easily be rewarding if you will be getting a better service.
Choosing the best fire protection service in South Queensland is a vital part of your business's fire safety strategy and should not be taken lightly. If you stick to the measures that we've talked about in this post then you will be able to look for a supplier that fits your requirements and provides you with peace of mind that you will get the service that you truly need.
Search for a team of experts that can cater to all of your fire protection needs. That can cover not only equipment but also added services such as fire risk assessments. It will help to have the same fire service company carrying out a risk assessment as providing fire safety equipment, as then they have a better idea of your premises' fire safety needs and can tailor the fire safety products they will give.
Always consider the type of service that you require, will you require maintenance 24/7 and replacements in the event of equipment failure? Choosing a supplier that is local like FCF South Queensland is a great strategy, particularly in case you might need emergency equipment maintenance. FCF South Queensland is a one-stop-shop for all your fire safety needs; we design, supply, install, maintain all types of fire protection systems according to your needs, and the national and local codes. With our experience, we can handle any type of project.