Fire Safety For Child Care Centres
Posted on 10 May 2019

Child care centers are tasked with keeping children safe while parents are away, but they also must ensure that kids and staff remain safe in an emergency. Should a fire break out in the facility or nearby, it is absolutely crucial to have fire evacuation procedures in childcare in place. Without it, businesses may face legal ramifications and more if the fire causes injuries or death.

Australian Authorities have put a number of standards and policies in place to ensure a professional level of safety. There are a number of documents which outline the level of Fire Safety for Child Care Centres that is expected.

Why Have Fire Safety Procedures in Child Care Facilities?

While it is a smart idea for all homes and businesses to have proper fire safety procedures in place, it is especially crucial for places like child care facilities. There are two main reasons why all child care centers will need a strong fire safety plan:
Young children are not usually able to discern an emergency situation from a regular event, and they are not always able to seek safety without help. Many child care businesses handle babies as well as young children, so there is a chance that some of the children present are unable to walk on their own and will need to be carried out of a burning building by staff. Having an excellent fire safety plan not only ensures the safety of these children, but it also helps to reduce the possibility of any staff members become injured as well.
Child care facilities also have a legal obligation to prepare for emergency situations such as fires. Australian Standards such as AS 1851 outline the importance of businesses to have their Fire Protection equipment routinely checked and maintained. Faulty or neglected Fire Protection Equipment could leave the Child Care Centre liable in the case of an emergency. Not only is the business responsible for the well-being of the children in their care, but it is also required to make sure that their employees stay safe too. Having a well-planned fire safety procedure is the best way for businesses to prepare for any unexpected emergency situation.
Fire Safety for Child Care Centres Planning for Unexpected Emergencies

Handling the evacuation of young children and employees can be difficult, but having a plan and adequate fire safety equipment makes this possibility much more manageable. When planning an emergency evacuation plan in childcare, it is important to remember the following:
Exits should be clearly marked with emergency exit signs, and they should be free from obstruction that would make it difficult for people to exit quickly and safely. The area immediately outside of the exit should also be clear to expedite the evacuation.
Fire-fighting equipment like extinguishers and hoses should be properly maintained and inspected each year. Smoke detectors and alarms should be checked at least twice annually. After all, what good is having this type of equipment if it doesn't work as expected during an emergency? Child care centers are legally obligated to have their fire safety equipment inspected and maintained, and they must also keep records of this maintenance in case a fire does occur.

Having a fire in a child care can be very scary and dangerous. With a thorough fire safety plan, however, loss of life and injuries can be avoided. Regular maintenance of fire safety equipment and a well-designed emergency evacuation procedure are some of the first steps needed to prepare for emergency situations.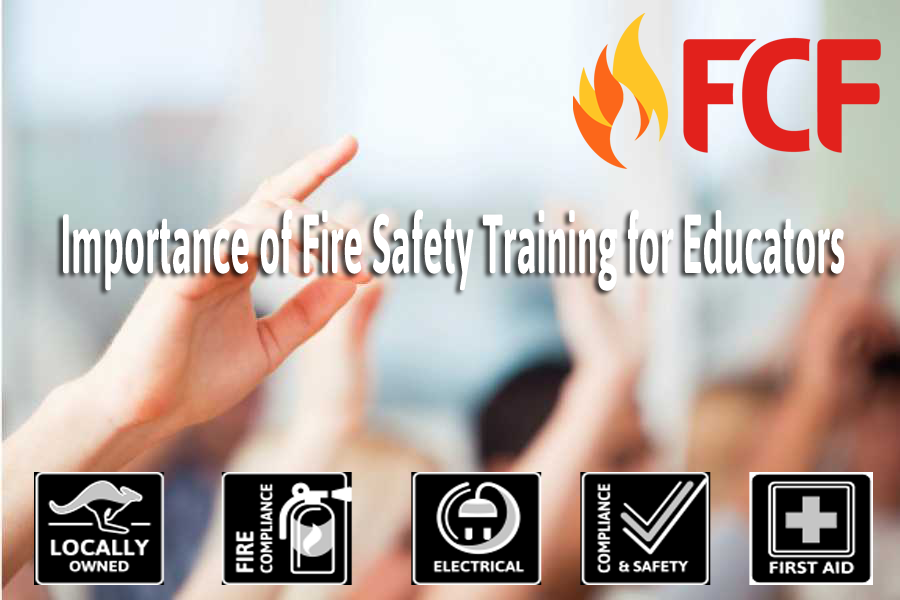 FCF Fire and Electrical are able to help Child Care Facilities with their fire protection needs Australia wide. As a 100% Australian owned and operated company, we offer superior service and value that won't be beaten by other Fire Protection Companies. Call us today for an obligation free quote on Fire Safety for Child Care Centres.