Fire Protection Wollongong: Selecting a Qualified Contractor for your Business
Posted on 21 June 2019
Fire protection is something that shouldn't be taken lightly or neglected. Because of the idea that a fire emergency could never happen to them, a lot of people think they can do without an efficient fire protection system. Practicing fire safety measures should be accompanied by the appropriate fire protection system. But, how can you be sure that your equipment is the right ones for you? This starts by choosing a qualified contractor for your fire protection Wollongong. Here are tips in finding the right one for your business needs.
Check the background
It doesn't matter if the fire protection company has been in the business for over a year or a decade. Every company deserves a background check. The contractor's history is worth knowing before they are hired. Their history could affirm past citations and recognitions from prominent authorities or award-giving bodies for their outstanding performance in the industry or lack thereof. The information you will get from the background check will help you decide if the company can give your money's worth.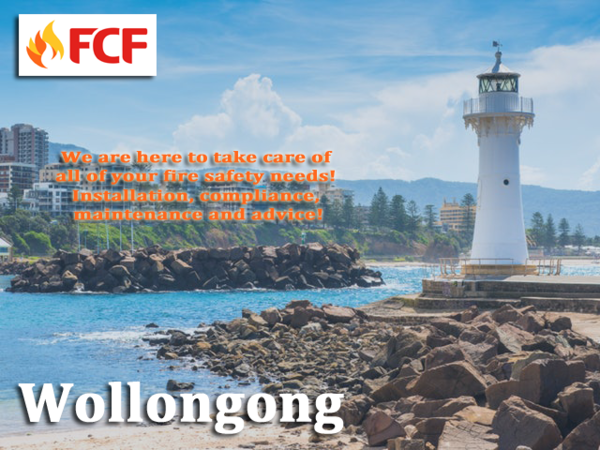 Check Client Reviews

Aside from having an idea of the company's history, the reputation of the fire protection service Wollongong company is important as well. Reviews and referrals from previous clients will give you an idea of how the contractor has handled different situations in the past. You may ask the fire protection service contractor for references and past clients they have worked with. Take note, recommendations from satisfied customers are as important as the unsatisfied ones.
Know the complaints and problems from unhappy clients and how they were handled by the contractor. Complaints, problems, and obstacles are common and sometimes unavoidable. However, what truly matters is how it was taken care of.
Who will you be working with?
Installation of the new fire protection system is exhaustive; it may take months or years for it to be completed. After the installation is completed, inspections and maintenance are conducted regularly. This implies that you will be working with the contractor's employees and technician for the entire duration of the project and most probably after the work is done.
Being familiar with the contractor's employees is crucial in developing a healthy business relationship. You should know who is appointed in doing a specific work and who to report when there are issues that will arise. It is recommended to personally visit their workplace to see how they operate and the condition of their management. Good management will presumably have the best results.
Choosing FCF Wollongong
FCF Wollongong aims to provide comprehensive fire safety Wollongong services. We offer an intensive array of fire alarms, sprinklers and portable equipment such as fire extinguisher. FCF offers the highest quality fire protection systems to keep your business safe from the risks and consequences of fire.
Our fire suppression system is top of the line and will ensure that fires can be quickly contained if it does happen. Our trained technicians will work on determining the best system that suits your business. Our commendable customer service will assure that you get the best of our services. We also offer inspection and maintenance services for existing fire protection equipment.
Contact or FCF Wollongong today for more information. We will gladly assist you in your journey towards achieving a fire-safe workplace.