Fire Hose Reels
Posted on 28 May 2019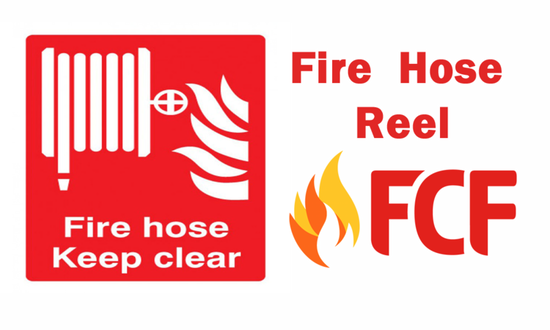 Fire Hose Reels are situated at critical locations in buildings to provide accessible and controlled water supply for extinguishing fire. The Fire Hose reel system includes the pump, pipes, water supply and hose reels tactically located in a building to ensure appropriate coverage of water to fight fire.
They help fight a potential fire risk, especially when occupants are trapped and cannot eas\ily escape to an emergency exit. They may be connected to the main water supply or the fire water storage tank. The Fire Hose Reel is usually mounted in the wall or kept in a fire hose cabinet. Appropriate signage is required to indicate their location. Commonly, the length of a fully extended Fire Hose ranges from 18 to 36 meters with a diameter of 13mm, 19mm or 25mm.
It is manually operated and activated by opening a valve to discharge the water into the hose that is usually 30 meters away. The system pressure loss activates the pump ensuring sufficient water flow and pressure to supply a water jet of commonly 10 meters from the nozzle.
Maintenance of hose reels should be regularly conducted as detailed in the Australian Standards. The building owner or manager may carry out monthly checks, but it is required that annual inspections are to be carried out by a professional.
For additional information, contact FCF today. Let FCF assist you in protecting your home, office or business from the dangers of fire outbreaks. We service throughout Australia offering complete fire protection service including supply, installation, testing, servicing and maintenance. When it comes to protecting your family, staff, customers and property from fire, FCF has the right advice, products and services.