Fire Extinguisher Testing In Medical Centres
Posted by FCF on 7 May 2019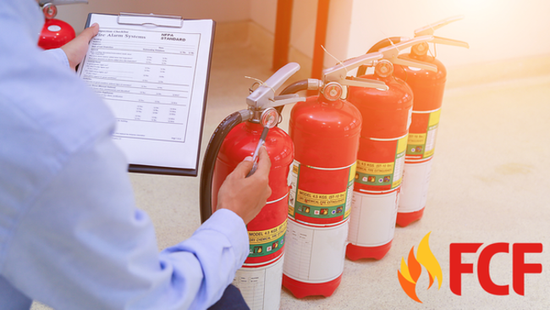 Medical centres may have a complete set of fire extinguishers, but it's not a guaranteed weapon of defense if these are not regularly tested. Fire extinguisher testing in Medical Centres could help identify dysfunctional signs that are dangerous to a healthcare centre, especially in Aged Care Facilities. While it is a prerequisite for these facilities to follow the emergency management and evacuation policy, the best way to do so is having maintenance checks.
Fire Extinguisher Testing
It may seem like a perfectly functioning tank with untampered parts, but fire extinguishers have critical components that need assessment. Ideally, these equipment are to be serviced every 6 months by a professional fire safety service provider. This is to ensure there are no misplaced parts or damages that have developed through the months. Accomplishing Fire Extinguisher Testing in Medical Centres requirements twice a year guarantees your safety at the health facility.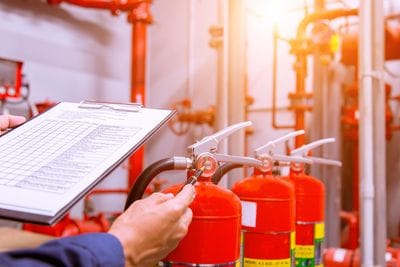 Preferably, fire extinguisher inspection should be done once a month with the following details checked by a building safety officer:
Ensure the fire extinguishers are well-situated and unobstructed.
Examine the nitty-gritty parts of the equipment, making sure the locking pin is intact and the tamper seal is still working.
Check for possible signs of corrosion, leakage, clogged nozzle and physical damages.
See to it that the operating instructions are facing outward and are indicated correctly.
Check the tag to see whether the extinguisher has been inspected by a professional within the past 6 months.
Fire Extinguisher Testing in Medical Centres is expectedly recorded as imposed by the Workplace Health and Safety

In order to surpass all common issues involving your fire extinguishers, make sure you are able to inspect the following:
Monitoring Pressure Gauge
In many instances, the pressure may have dropped; meaning the pressure in the extinguisher is too low to expel its contents. It is identifiable through its pressure indicator gauge located at the top of the tank. This should be inspected monthly by the health and safety officer in the building. Note that if the pressure did drop, a local fire service should be called to adjust the pressure accordingly.
Ensuring No Damage To Hose
Securing the connection between the hose and shell is a priority set for inspection once a month. Unmanaged connections may result in leaks possibly caused by cracks of thin spots. Objects such as gum and paper are culprits, resulting in obstruction to the nozzle and consequently building pressure in the hose, which restricts the tank contents from being released.
Fastening The Hanger
The hanger functions as the basic grip that keeps the extinguisher in place. Some instances of wrongly mounted extinguishers cause them to fall with a pressure release that provokes the cap to act as a projectile. Even just simply fastening the hanger properly can help prevent damage to the equipment.
Testing
As part of fire extinguisher servicing, a tag is attached to the extinguisher to notify that it has been reported and serviced with a written maintenance date stamp. If this does not appear on your medical centre's equipment, it's a signal to call your safety officer.

Fire equipment is made to stand in place for the safety of properties and lives, but it may naturally need regular maintenance. Hence, this type of safety equipment needs to undergo servicing by an accredited fire safety professional.