Fire Evacuation Diagram
Posted on 28 May 2019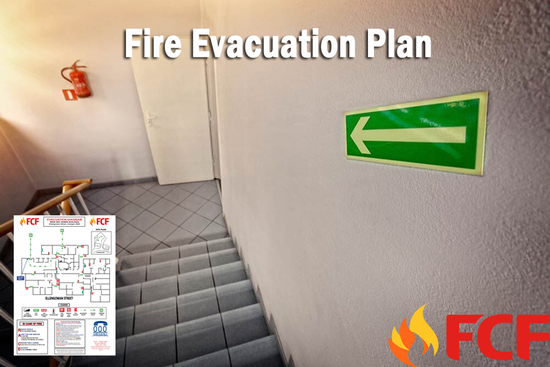 In the event of an emergency, occupants of a building take a couple of seconds to decide whether it is safe to stay inside or evacuate the building. Some companies focus more on crises such as earthquake or tornado drills, or threat of violence; these emergencies usually involve staying inside the building until deemed safe to evacuate. While planning for emergencies that require an evacuation like fire outbreaks are often neglected.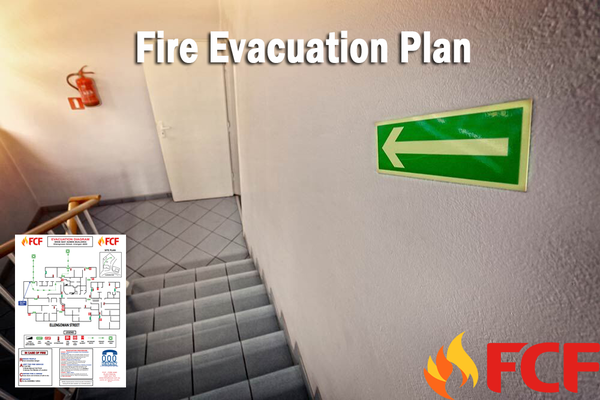 The lack of preparation and practice for an evacuation present risks to the occupants. To ensure that occupants are removed from the building safely is to have a well defined and practiced evacuation plan in place. A haphazard evacuation can result in panic, confusion, property damage, and fatal injuries. However, with a clearly organized Fire Evacuation Diagram, occupants/employees are able to make it out of the establishment in order.
A Fire Diagram serves as a guide to locate the nearest emergency exit from where a person is currently located. Thus, Fire Diagrams should be clear and precise so that the occupants may depend on them to get the necessary information they need to evacuate the facility in the event of a fire outbreak. They are designed to inform occupants of the evacuation procedures, locations, and direction of the nearest emergency exits, fire equipment, assembly areas, and emergency contact details.
As per the Australian Standards for Planning for Emergencies in Facilities, evacuation diagrams must be evaluated and reviewed every five years to ensure that they are up to date with the possible changes made in the building. They are to be displayed in a noticeable location along the evacuation route of the establishment, and should be oriented with the layout of the building. The objective of an Effective Evacuation Diagram follows:
Weaken the effects of an emergency
Avoid personal injuries
Safeguard the lives of the occupants
Avoid property damage
Reduce business interruptions
Contact FCF today and get a sample of Fire Evacuation Diagram. We can assist you in preparing and implementing your fire evacuation plans. We service throughout Australia offering a complete fire protection service including supply, installation, testing, servicing, and maintenance. When it comes to protecting your family, staff, customers, and property from fire, FCF has the right advice, products and services.