FCF Bags Award at FRANdata
Posted by FCF on 26 September 2019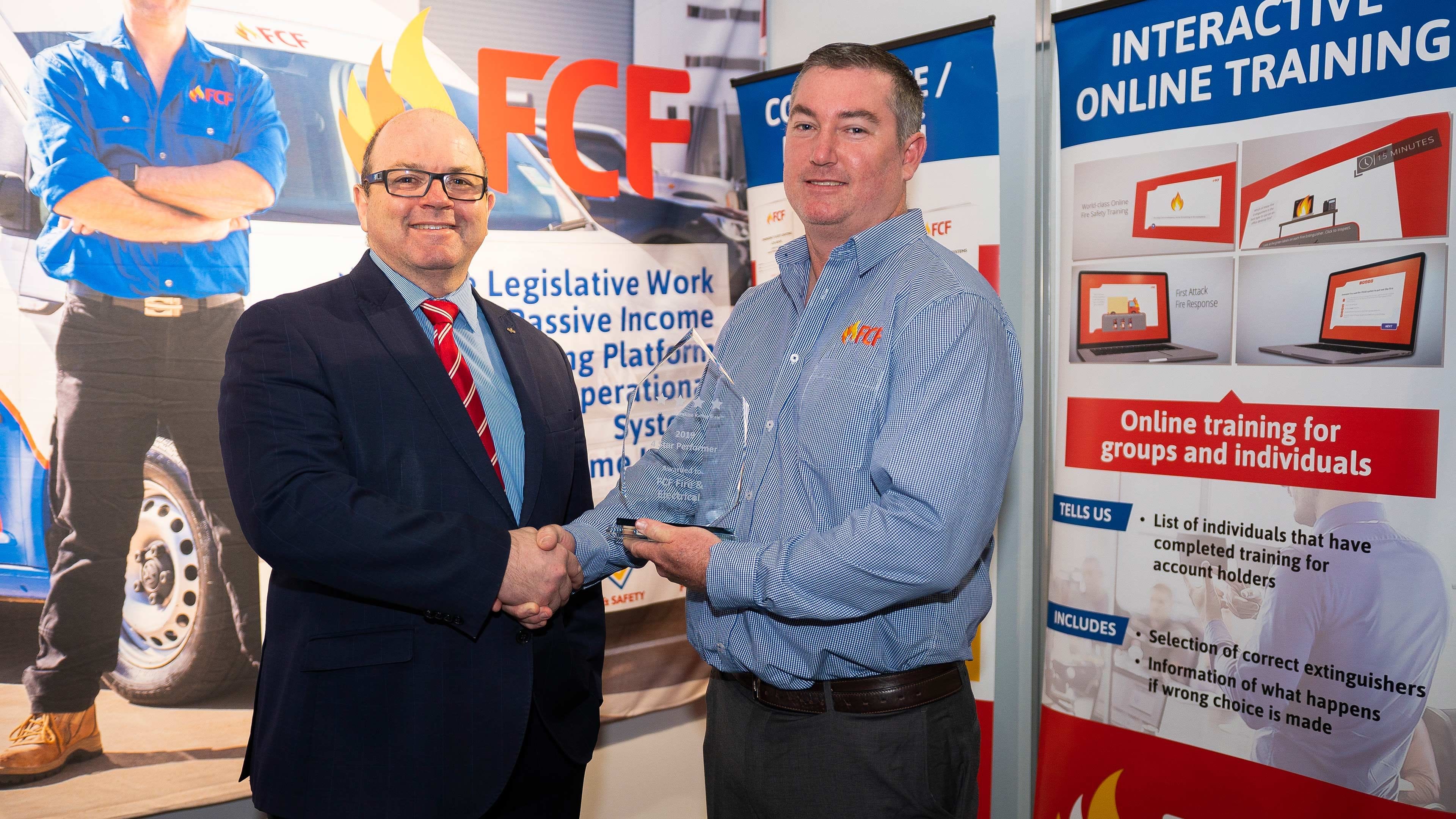 FRANdata has recognised Jacob Foster & FCF for Exceptional Growth & Customer Service at the 2019 Frandata Awards held at the Melbourne Expo last August 25.
The exceptional effort by Jacob Foster who took the award, and FCF's contribution as successful business operator, shows the positive impact franchising can have on our community, employment, and the economy. The business run by Founder and CEO Jacob Foster is a fantastic example of businesses achieving in a stout environment, setting a franchising benchmark in Australia.
With the focus set on the client's satisfaction and ways to improve the FCF model, clients and word of mouth continued to spread. Jacob Foster wasn't willing to risk anything to chance. His hard work and knowledge have witnessed him gain a Diploma in Franchising. He earned his electrical contractor license and is now recognised as one of the leading electrical contractors in the industry. He obtained fire business certificates and other business certificates for the company and became a qualified fire certifier.
The challenges of growing the company nationally saw that the franchise model was the most appropriate way to help FCF clients and also share some of FCF secrets to success. Having trialed a branch location in Bundaberg, the decision was made to select franchising due to the quick growth in strategy and removal of middle management. Apparently, the franchisees care more about their business than a typical manager and profit-sharing.
Although, the company's success doesn't rely on one person. The company owes its success to the support team and a group of skilled technicians and electricians. With their hard work and skills, FCF is the leading Fire Protection Company with innovative technology-focused around customer experience and also cutting customer costs while maintaining the Australian Standards and compliance.
With FCF's online fire training you can ensure the safety of your workforce with no face to face training cost and minimal workplace disruption. Get started today contact FCF to find out how. FCF also offers other fire protection services like Fire Compliance Services, Evacuation Diagrams, install and maintain Fire Safety Equipment, Electrical Test and Tag and much more.