Employees Fire Safety Training
Posted on 9 August 2022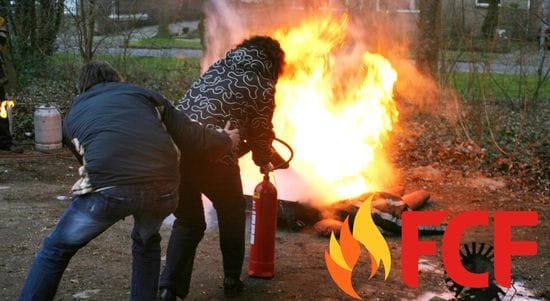 The most important thing to remember when you are planning your employees fire safety training is that it must be done right. This is a subject that cannot be ignored. You need to make sure that all employees know what they need to do in case of emergency.

The first step in doing this is to make sure that everyone knows where the emergency exits are located on the building. You should also make sure that everyone knows how to get there, as well as which exit they should use in case of an emergency. Incase you need more information about fire Employees fire safety training visit us here.
You may also want to consider having them sign up for annual fire safety training so that they can keep up with any changes or updates made by your company over time.
Fire safety training for employees is an important part of your business. You should make sure that all employees know how to handle emergencies, and that they understand the procedures for handling fire, smoke, and other emergencies.
An effective training program will be able to teach employees how to handle emergencies without putting themselves in danger or causing damage to the environment. It should also include information about how to prevent fires inside the workplace and what can be done if there is a fire at work. Wollongong fire safety training can help you and your company in terms of employees fire safety training.
This article discusses some of the most important aspects of fire safety training and provides advice on how you can develop a successful program for your company.
An employee fire prevention program is one of the most important aspects of your company's overall safety program.
An effective employee fire safety training program ensures that employees know how to act in an emergency and how to respond if they are involved in a fire. The program should also be followed by employees so that they understand the importance of preventing and controlling fires, as well as the consequences of failing to do so.
The fire safety training is a mandatory requirement for all employees working in a factory, warehouse or other workplace. This training is to make sure that the workers are aware of their obligations under the law and know how to deal with emergencies.
You should also ensure that they understand exactly what they need to do if they ever find themselves in an emergency situation at work. This means giving them all the information they need about what steps to take if there is a fire or other emergency, who they should contact and what procedures there should be for dealing with any injuries caused by the incident.
You can also provide them with some basic safety equipment such as glass-breakable mirrors, fire blankets and fire extinguishers, which will help ensure that they are prepared for any emergencies that may occur during their shifts.