Efficient Fire Safety Training In Shopping Centres
Posted by FCF on 11 April 2019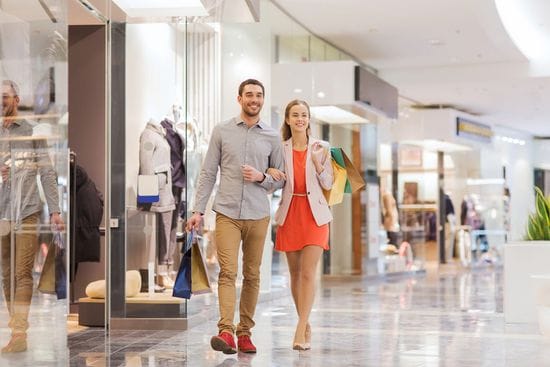 In spite of having sufficient fire safety system installed in shopping centres, The occurrence of accidental fires can be more detrimental and the incidence of fire hazard becomes the furthermost and supreme threat to health and safety, as well as property. In order to make sure that the safety of the shopping centre, employees and its customers, the fundamental features depends on the fire safety management, fire precaution system and equipment, which should be according to the standard requirements. Nevertheless, fire safety training and fire awareness could necessarily alleviate the damages or rate of fatality during the event of a fire.
Fire can take place in a shopping centre at any time, coming from many sources. From the moment of ignition, there is a potential for major disaster, and it is just a matter of time before it became fatal. The best defence against injury or possible loss of life from a fire will always depend on strong fire safety systems and fire safety training.
Managing or owning a shopping centre usually means being completely accountable for the safety of everyone in the shopping centre. It's not just a legal obligation but an ethical duty as well, wherein the health, welfare and safety of all employees and customers are provided utmost safety. In dealing with this particular issue, fire safety training should be held regularly. This is to ensure that those holding responsibilities know how to manage an evacuation procedure and undergo fire extinguisher training among other safety practices.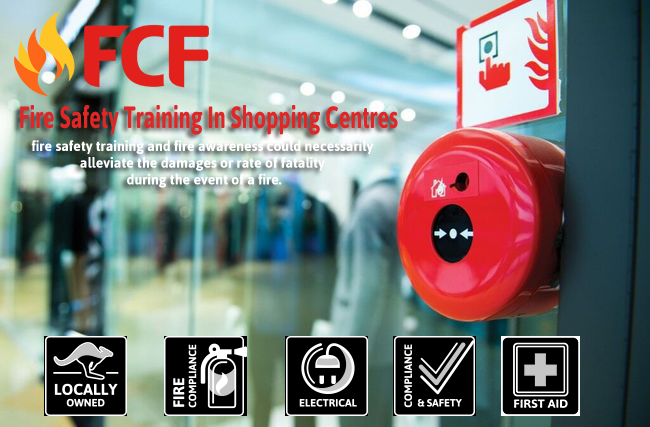 Taking into account fire safety regulations, the following are the basic principles of fire safety training:
Fire Prevention
Fire Prevention revolves around the knowledge of the common causes of fire and disregarding their uses or lowering the risks. By hiring fire and safety experts, your shopping centre will undergo assessments on hazards involving electrical wiring, cooking materials and flammable materials present in the area. Once inspected, safety practices will be implemented which includes the ban of dangerous materials and maximum safety practice in fire-prone places.
Fire Safety Plan
The fire safety plan is the fundamental foundation for establishing rules, that contains every staff's responsibility when practicing fire safety like the use of fire-fighting equipment and evacuating. This plan contains the necessary points of determining what to do when a fire alarm sounds off, conducting regular fire drills, knowing how to evacuate the burning building.
Training Employees
In the event of a fire, the highest priority is to get everybody out of the burning building as quickly, efficiently and carefully as possible. Although regardless of exactly how many times have been informed about the evacuation process and methods of fire protection, reasonable action can be forgotten. The reason behind this is that, in an urgent situation, workers might panic because of the absence of training in the exact process of evacuation.
Emergency situation provokes unknown feelings and reactions that require an immediate response, which may not be logical. Fire safety experts believe that training, knowledge and practical experience can cause behaviour to be modified. That includes preparing people for how to deal with a fire, this will result in the greatest chance of a methodical and safe evacuation process being conducted.
Under government legislation, all workers have to take sufficient fire safety training. With the shopping centres hours of operation, you will have a hard time looking for the perfect time to conduct your fire safety training. The perfect option for you to train your employees is an Online fire safety training, it is a great way to ensure your employees are well-informed and trained without spending a lot of time in the training room. Your employees can have Fire Safety Training from virtually anywhere and anytime as long as they have access to a computer, smartphone or tablet, and they can do it on their own schedules.