Bundaberg Emergency Fire Evacuation Plans Save Lives
Posted on 7 May 2019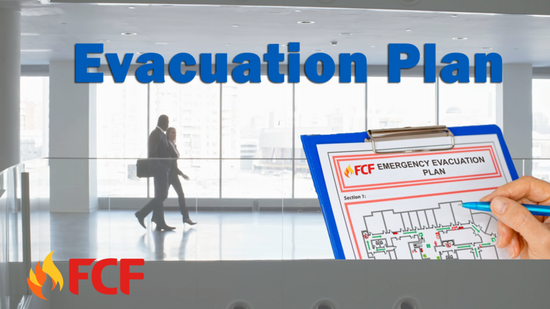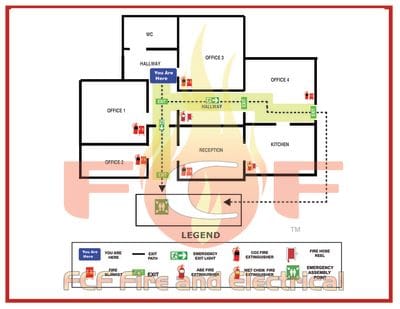 Emergency Evacuation Plans for Business are mandated by law and Occupational Health and Safety guidelines. They should be implemented, rehearsed, and enacted to minimize employee injury and loss of life. Fire Evacuation Procedures are among the most vital of these plans. Business owners work closely with local and federal agencies to draw up these life-saving initiatives.

Make Fire Evacuations A Priority

Fire evacuation procedures should be among the first measures put into place. There are many simple protocols employees should follow if they come upon a fire. These can save their own lives and those of others. There are fail-safes built into evacuation protocols in case security technology fails. Whenever possible, a break-glass alarm panel should be triggered. This notifies emergency authorities including fire and ambulance services. If a panel cannot be reached safely, a loud verbal warning should be issued to all employees within earshot. Then, building security should be called. However, an individual alerting others to fire should never put himself at risk.

Fire Evacuation Routes

Once the alert has been sounded, all employees should exit by the quickest listed evacuation route, unless the fire prevents them from taking that course. They should evacuate quickly but without running or panicking. If it is safe to do so, windows and doors should be closed upon exiting but not locked. All employees should meet at a predesignated area, such as a lawn or parking lot that is far away from the building. Designated employees can then conduct a head count and assess who needs medical attention. Under no circumstances should any employee or supervisor reenter a burning building.

Fire Evacuation Staff Training

The above is one example of Bundaberg Emergency Evacuation Plans. However, fire safety begins far before an incident, when the fire evacuation procedures are drafted. It must be carefully composed to be clear because quick access to emergency information saves lives. Plans must be appropriate to the type of facility, the work was done, and the materials used in a workplace. They should take into account the size of the workplace, the number of employees, and the business' closeness to emergency facilities such as fire stations and hospitals.

Storage of Fire Evacuation Procedures

Plans should be simply-worded and printed in large lettering. They should be conspicuously posted in each room where employees work. A description of the type of alarm sound (horn, bell, or digital sound) should be explained. Because certain employees are assigned duties during a fire emergency, their contact information should be listed on the evacuation plan. Anyone in charge of evacuating an area or floor, as well as those trained in first aid, should also be listed. The location of equipment like fire extinguishers should be demarcated in the event of a small, localized fire.

A Clear Map of Egress

Perhaps most important to Emergency Evacuation Plans in Bundaberg is a clear map of egress. This will vary from area to area, but it should be read easily and quickly. Procedures for assisting employees with disabilities should be clearly detailed. Protocols for alerting adjacent businesses should also be in place. Each employee should be apprised of these procedures. Evacuation plans should be rehearsed multiple times, so they can be refined and accomplished quickly.

No matter how well prepared businesses are, they should turn to experts to perfect their fire evacuation plans. Never develop a plan without expert guidance, because lives are at stake. When ensuring safety, contact FCF today for Fire Evacuation Procedures.