Be Prepared: Tips for Improving Welding Safety Work Practices
Posted on 5 July 2019
Protection is a crucial thing to consider for just about any welding project. Arc welding is actually a safe occupation when the right precautions are taken, but if safety measures are ignored, welders face a lot of hazards which could be potentially dangerous, including fire, electrical shock, explosions, fumes, and gases. Any of which can result in fatal injuries.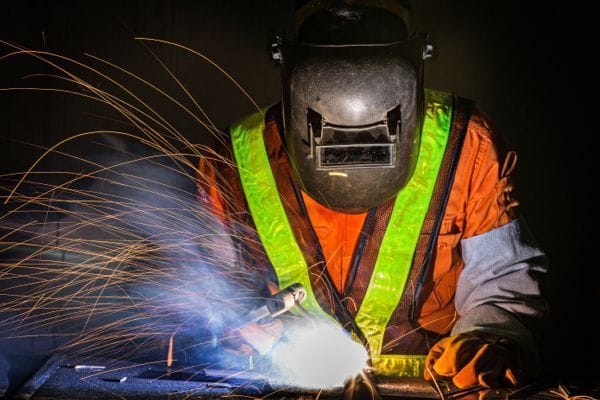 Due to the intense temperatures related to any arc welding procedure, always be conscious of fire hazards. Although this heat in itself isn't usually a fire hazard, the welding arc is able to reach temperatures of 10,000 F. The risk of fire results from the effects of this intense heat upon the work and in the form of sparks and molten metals. Since these may spray up to 35 ft from the work, identify as well as distance yourself from combustible materials. It's likewise essential to make sure the work is not in contact with any combustible, which may ignite when heated.
Discern where metals and sparks are actually falling. When you discover flammable materials, including hydraulic lines or fuel, in the Work Area, and they or the work can't be moved, put a fire-resistant shield and welding fire extinguisher in place.
In case welding above the ground or perhaps out of a ladder, make sure there aren't any combustibles underneath. Do not forget about coworkers, that wouldn't like being hit with slag or sparks from the work. Firewatch personnel and welding safety plan might be needed.
Special care should be taken when welding or flame cutting in dusty spots. The dust might be very volatile in the high temperature of the arc or perhaps in the presence of a hot spark. Dust particles might readily oxidize as well as lead to a flash fire or maybe an explosion.
Before beginning to weld, examine the surface area of the work. Search for flammable coatings or perhaps some unknown substances which would ignite when heated. You will find extreme fire as well as explosion hazards natural to welding on or perhaps around containers and piping which might have combustible materials.
Know where fire extinguishers and fire alarms are located. When generally there are none in the area, make sure there is access to fire hoses, fire-resistant blankets, sand buckets, and other fire fighting equipment. Always wear welding protective clothing, such as flame-resistant gloves to protect hands from burns, cuts, and scratches. As long as they are dry and in good condition, they offer some insulation against electric shock. For heavy work or especially hazardous situations wear fireproof welding attire which includes flame-resistant suits, aprons, leggings, leather sleeves/shoulder capes, and caps worn under a helmet.
If emergencies result from welding accidents, the first rule is not to panic. Depending on the size of the fire, shut off the welder, sound the fire alarm to warn others and the fire department, and get to the fire exits as quickly as possible.
Good common sense is key. By following these safe practices and using common sense, welding operators can stay safe and keep production moving with no lost-time accidents. To keep up with the most recent safety practices and stay up-to-date on the latest fire codes and safety regulations contact FCF. The team at FCF helps businesses all over Australia. We are a one-stop-shop for all your fire protection services needs. FCF offers a range of fire protection equipment such as commercial fire alarm systems, fire sprinklers, fire detection systems, fire extinguishers, online fire safety training courses, hydrant testing, rcd testing, electrical works and many more. Visit us today for a free quote.