Smoke Alarm Legal Requirements For Rental Properties
Posted on 7 May 2019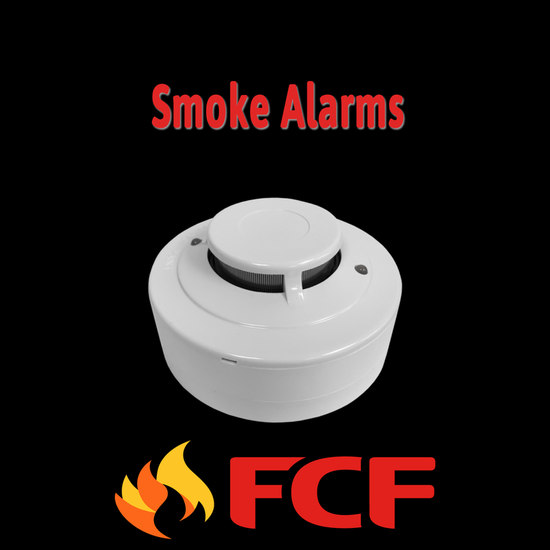 Under Australian laws, all rental property owners must adhere to national electrical and fire safety regulations. These regulations enforce the installation of electrical and fire safety equipment in residential properties. These requirements are necessary to reduce the potential for fire-related deaths in rental properties. Local providers can help these property owners fulfill these requirements by installing Smoke Alarms as directed by the law.

Rented Properties Smoke Alarm Requirements
The Environmental Planning and Assessment Act of 1979 regulates the requirements for fire safety equipment in rental properties. This requires property owners to install a smoke detector in all areas in which a tenant may sleep. Primarily, the property owner installs a smoke alarm on each level of the property. These installations are vital to warning the tenant when a possible fire is present.
The Responsibilities Of The Landlord
The responsibilities of the landlord begin with the initial installation of the fire safety equipment. Furthermore, the property owner must acquire testing and maintenance for these devices under applicable laws. Equally, the landlord must provide at least two-days notification to their tenant before the arrival of the chosen service provider.
It is also the requirement of the landlord to replace any wired smoke detector that has failed testing and inspection. The property owner must hire a licensed electrician to conduct testing, maintenance, or installations for the devices. It is illegal for the property owner or their tenant to perform electrical services on residential properties.


Requirements For Tenants
The tenant is required to replace old batteries in battery-powered smoke detectors. This requirement begins on the date in which they move into the property. A failure to comply with this fire safety requirement could result in civil penalties. Equally, the landlord can evict the tenant due to non-compliance with the rental agreement. However, if the tenant possesses a physical disability that prevents compliance, the landlord must make an exception.

Requirements For Managing Smoke Detectors
The landlord must install Smoke Alarms that are compliant with building codes and fire safety regulations. This requires them to schedule the installation of battery-powered smoke alarms for properties constructed prior to February 1998. Newer properties constructed after this date require a selection among two wired devices. They can choose the battery-powered option that remains connected permanently and lasts up to ten years or the 240-volt wired option.
The landlord must schedule testing for the devices at least once a month to ensure that it operates correctly. They should maintain thorough records of these tests. They should also record information about the licensed electrician who performs testing or repairs.

Who Performs Installations And Repairs For Wired Detectors?
Under Australian laws, only licensed electricians may perform any electrical installations on these properties. The landlord or property owner is prohibited from performing these services. Licensed electricians must possess permission from local authorities to conduct these services. The type of license they possess dictates from who they must acquire authorization.
Applicable Electrical Safety Requirements
In Australia, any unauthorised electrical work performed by parties other than licensed electricians is a criminal offense. The laws allow authorities to impose hefty fines and issue jail sentences for these infractions. Under these laws, these criminal acts place the property owner and others at risk for electric shock or electrocution by performing these services.

Australian rental property owners must comply with all federal fire safety regulations. These regulations require them to install Smoke Detectors on each level of their property. The purpose of t these installations is to reduce the probability of fire-related deaths in residential properties. Non-compliance with regulations incurs hefty penalties. Rental property owners who need to install these devices should contact FCF Fire and ElectricalSunshine Coast to schedule an appointment today.