A Brief Fire Extinguisher Checklist
Posted on 22 July 2019
On top of the list of responsibilities and duties of business owners and employees in maintaining the safety of its employers and clients. This includes safety, security, and protection against unwanted incidents such as a fire. Buildings are equipped with fire protection systems to promote safety and security along with an efficient emergency evacuation plan.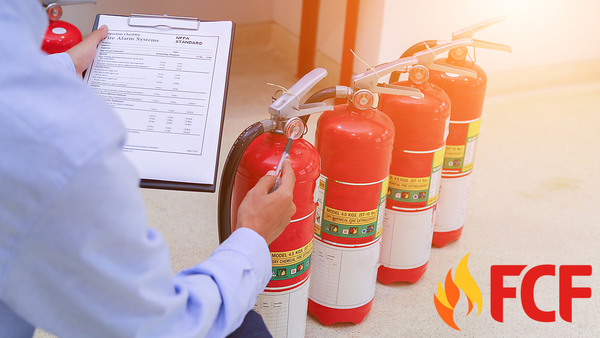 One of the most common equipment seen in a building is a fire extinguisher. They contain a fire in its early stages before it goes out of hand. However, having a fire extinguisher is not enough to ensure everyone's safety. Aside from ensuring that the fire extinguisher comes from a qualified or trusted supplier or manufacturer, here is a checklist to properly manage extinguisher maintenance.
Assign a staff member as your OHS manager
Contact qualified fire safety practitioners to do inspections
Layout the locations of fire extinguishers in the building
Inspections conducted by professional fire service should be done regularly
A record of the inspection report must be kept for future reference
Book for an appointment for the next inspection

An internal inspection may be done for additional precautions. Here are things that business owners and their appointed person should look out for:
Confirm that the extinguisher location and installation are in accordance with local legislation
Carry out monthly accessibility checks to ensure that the equipment is visible, clear from obstruction and has not been removed from the designated placement
Conduct visual inspection for obvious damages such as dents and rust
Inspect the service tag to confirm that a professional assessment of the device has been conducted
If there are issues encountered during the internal inspection, do not hesitate to visit FCF.